John Birkinshaw / a.k.a. "Mother"
Gemäß imdb am 02.01.1932 geboren in Wombwell, Yorkshire, England und gestorben durch Selbsttötung am 02.08.1998 im Alter von 66 Jahren in Ascot, England. Seine Tätigkeiten werden bezeichnet als "Wardrobe Master/ Wardrobe Assistant/ Dresser/ Costume Assistant/ Stand-in". Das Alien mit ordentlich Gleitcreme (KY jelly) aus einer amtlich großen Riesentube versorgen, um dem glibberigen Auftritt den nötigen Ekelfaktor zu verleihen, war einer der witzigen Anekdoten, die ich über John Birkinshaw finden konnte. Dieses Vorgehen wurde auch bei Jabbazungenschleim gepflegt.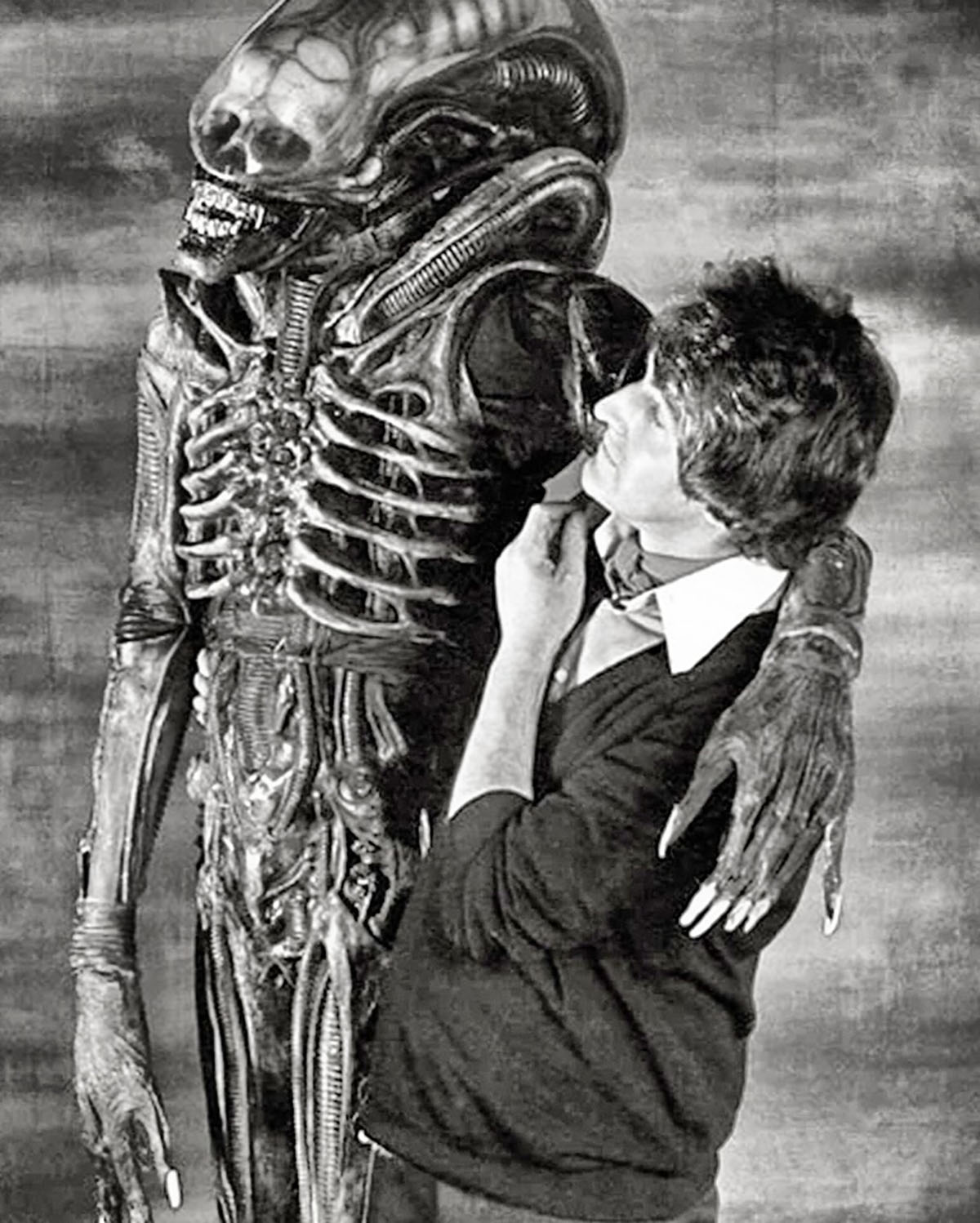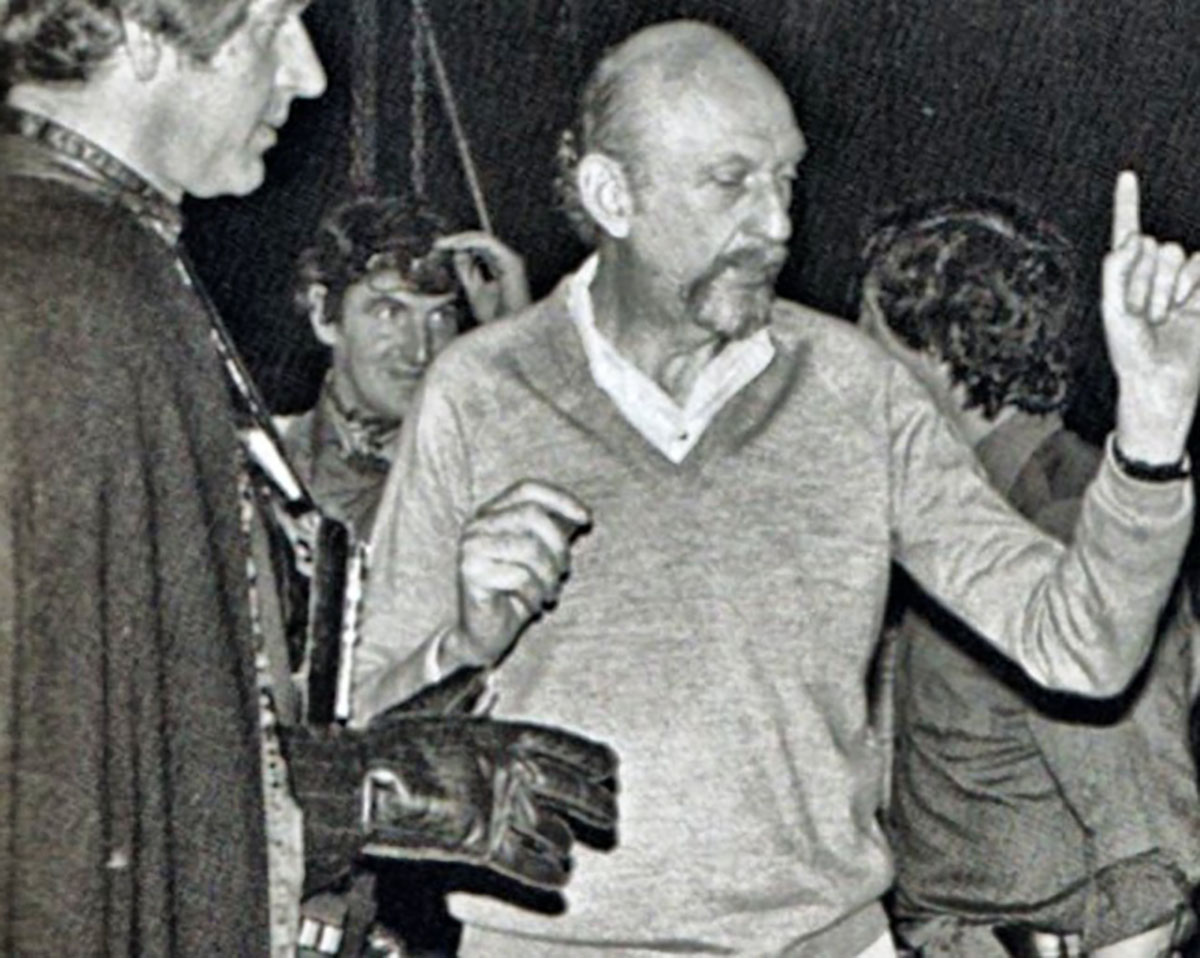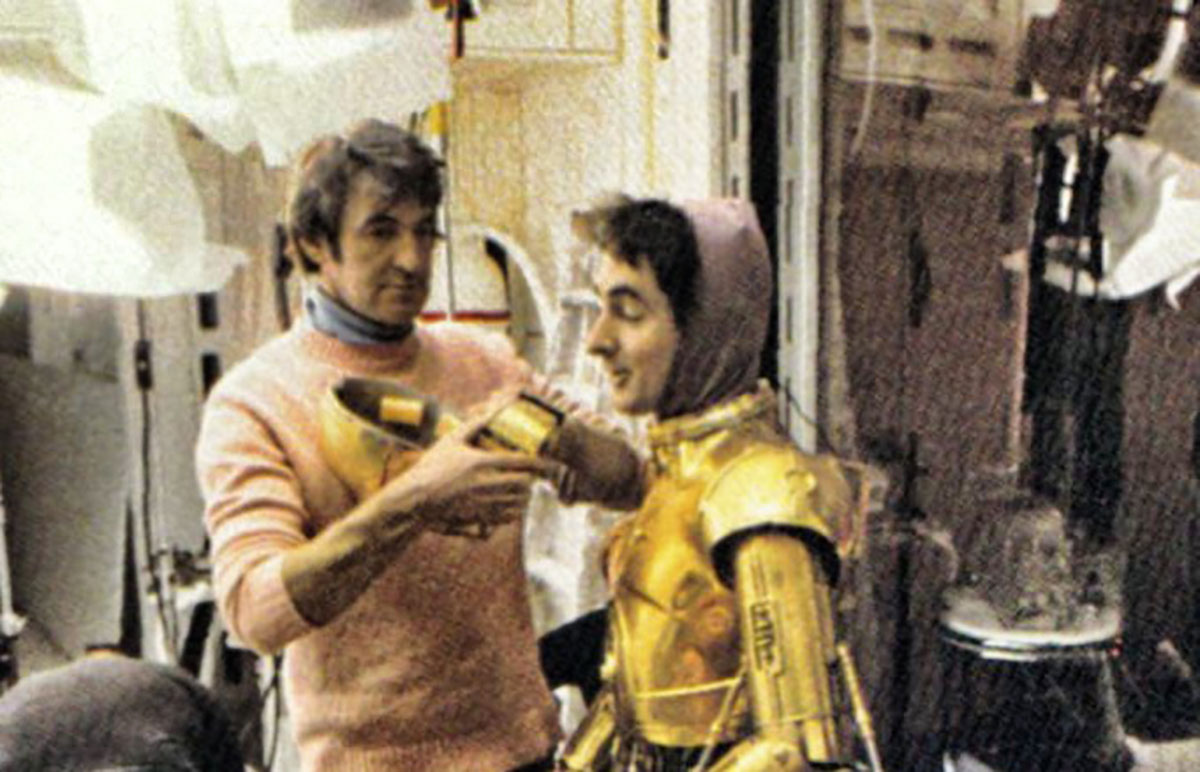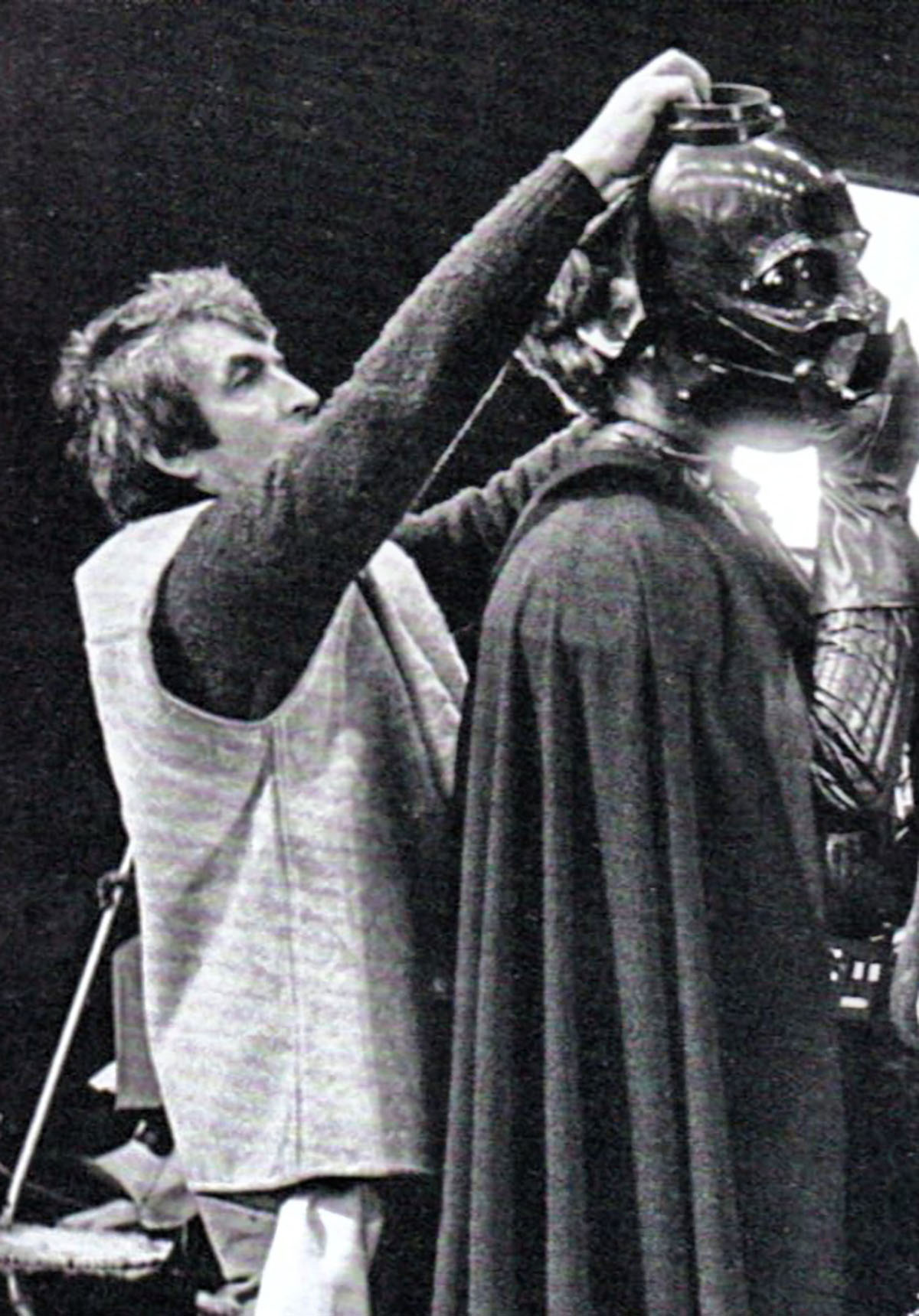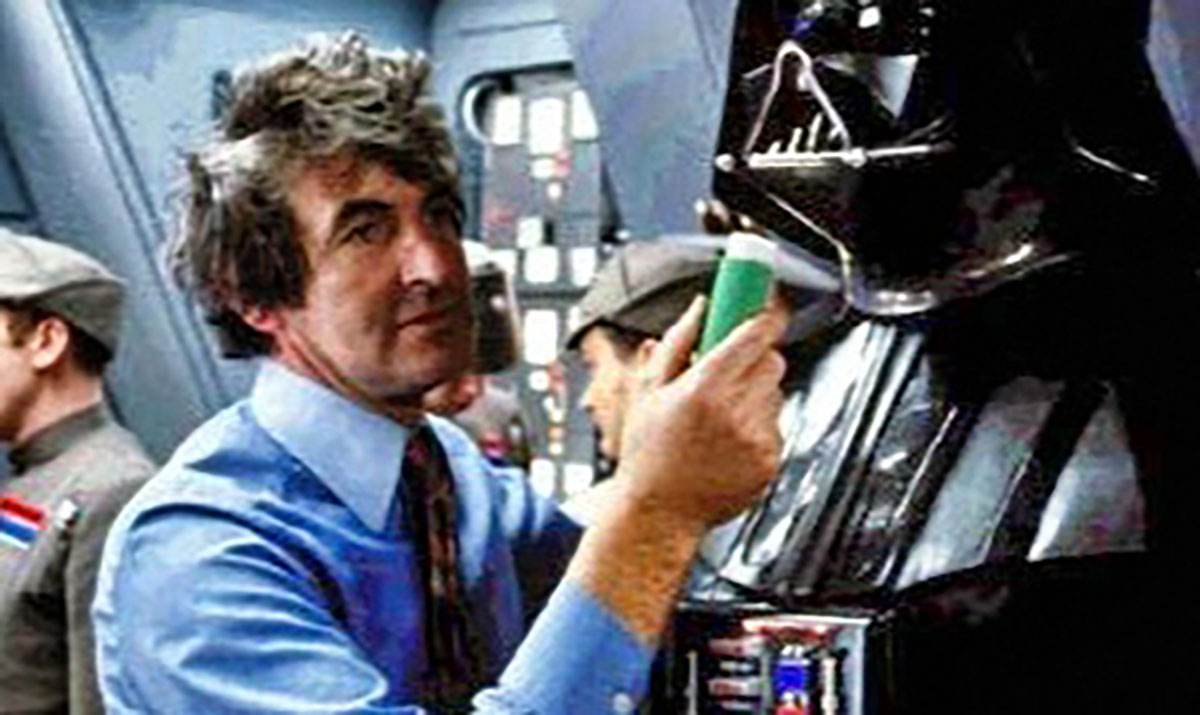 The Stage, September 3, 1998
Hollywood stars were shocked to hear of the death of one of the most colourful dressers in show-business, John Birkinshaw. He was being treated for depression at Heatherwood hospital, Ascot, where he took his own life on August 9. He was 66. Birkinshaw, who lived at Water Oakley, Windsor had worked in costumes and wardrobe for years, and had become personal friends with actors like John Malkovich, Dyan Cannon and Julia Roberts, all of whom he had helped to dress in films. He was a familiar sight on film sets, with sewing and repair kit at the ready as he watched the takes. A lot of people knew him only by his nickname 'Mother' – if anyone was in despair over work of love life, Birkinshaw would provide a sympathetic ear and cups of tea. Born on January 2, 1932, he grew up in a Yorkshire mining village, and at the age of 14 went down the pits. That was enough to impel him south. One of his early jobs was as a cocktail barman at Shepperton Studios, where Judy Garland sang to him after he cycled to a nearby pub to get her a perfect hock glass for her white wine. He played the part of barman so well in real life that he was cast as the bartender in Joseph Losey's The Servant. His instinctive style and taste for perfection served well in the wardrobe department. Birkinshaw was wardrobe supervisor on Stanley Kubrick's Full Metal Jacket, and worked on many films, including Star Wars, The Far Pavilions, Henry V, The Rocky Horror Show, Portrait of a Lady, Paradise Postponed and The Man in the Iron Mask. John Malkovich insisted on him as his personal dresser, partly because the shared a similar taste in books. Self-educated, Birkinshaw was a critical and well-informed reader with a finely-tuned ear for good literature and poetry. On hearing the news of his death, Malkovich sent a recording of a poem to be read at the funeral, which was held at St. Edwards Roman Catholic Church, Windsor on August 26. Clare Colvin
Mother of all KY jelly tubes
When they were doing the scene where the alien comes and gets Lambert played by Veronica Cartwright, the alien has a lot of good pouring from its mouth and they used KY Jelly, it was very much in fashion at the time. Mother was known for his abilities as a fabulous dresser Ridley was shouting " we need some more glue, there needs to be more glistening. " They needed someone to make the creature all shiny because it had all of this KY in its mouth and a test shot had to be done, Mother was put in charge of the alien which involved Bolaji dressed up in the costume. Veronica observed the scene, and as she saw it they needed to have KY jelly on anything that moved in front of the camera. All of a sudden Mother comes running with with this tube of KY Jelly that was just enormous, shouting "I'll do it" , she had never seen bigger tubes as this one and there he was slathering on the backside of poor Bolaji as if he were caressing him, rubbing it and making the alien suit glisten, and Veronica found the sight of this hysterical, Mother was someone who was a very funny man.
Quelle: http://alienexplorations.blogspot.de/2014/10/john-birkinshaw-aka-mother.html oder https://www.youtube.com/watch?v=rGYR_XRclFE (Alien Panel Discussion With Tom Skerritt and Veronica Cartwright) und "Alien Quadrilogy documentary" und "report from interview for Alien :Evolution documentary".
Mother, bearer of the tail
Tom Skerrit remembered a moment when he came late to lunch, and the huge stage doors would open and out of the sound stage came the crew and Bolaji wearing his alien monster suit without the head and on his feet were his bright blue Adidas shoes. He was almost seven feet tall and walking talking to a wardrobe mistress who was only about five foot tall but an interesting person, and they were really have a conversation, perhaps they were talking politcs, and they walked along, he with his arm around her, and there behind him carrying the tail was a very flamboyant make wardrobe assistant known as Mother, wearing a white ascot scarf that was blowing in the wind behind him. If Tom Skerrit had a camera with him, he would have loved to have taken a photograph of that and he was sure that people would be paying a lot of money to see it.
Quelle: http://alienexplorations.blogspot.de/2014/10/john-birkinshaw-aka-mother.html oder https://www.youtube.com/watch?v=rGYR_XRclFE (Alien Panel Discussion With Tom Skerritt and Veronica Cartwright) und "Alien Quadrilogy documentary".
Werke
The Rocky Horror Picture Show 1975 stand-in: Barry Bostwick
The Man in the Iron Mask 1998 dresser: John Malkovich
The Portrait of a Lady 1996 dresser
Hamlet 1990 wardrobe assistant
The Sheltering Sky 1990 costume assistant - uncredited
Henry V 1989 costume assistant
Hawks 1988 wardrobe master
The Princess Bride 1987 wardrobe assistant
Full Metal Jacket 1987 wardrobe master
A Christmas Carol 1984 TV Movie wardrobe assistant
The Company of Wolves 1984 wardrobe assistant
The Bounty 1984 wardrobe assistant
Star Wars A New Hope Episode IV 1977 primary dresser
Star Wars The Empire Strikes Back Episode V 1980 primary dresser
Star Wars The Return of the Jedi Episode VI 1983 wardrobe assistant