Stiefel/ Boots
Fenixprops: schnönes Aluminium.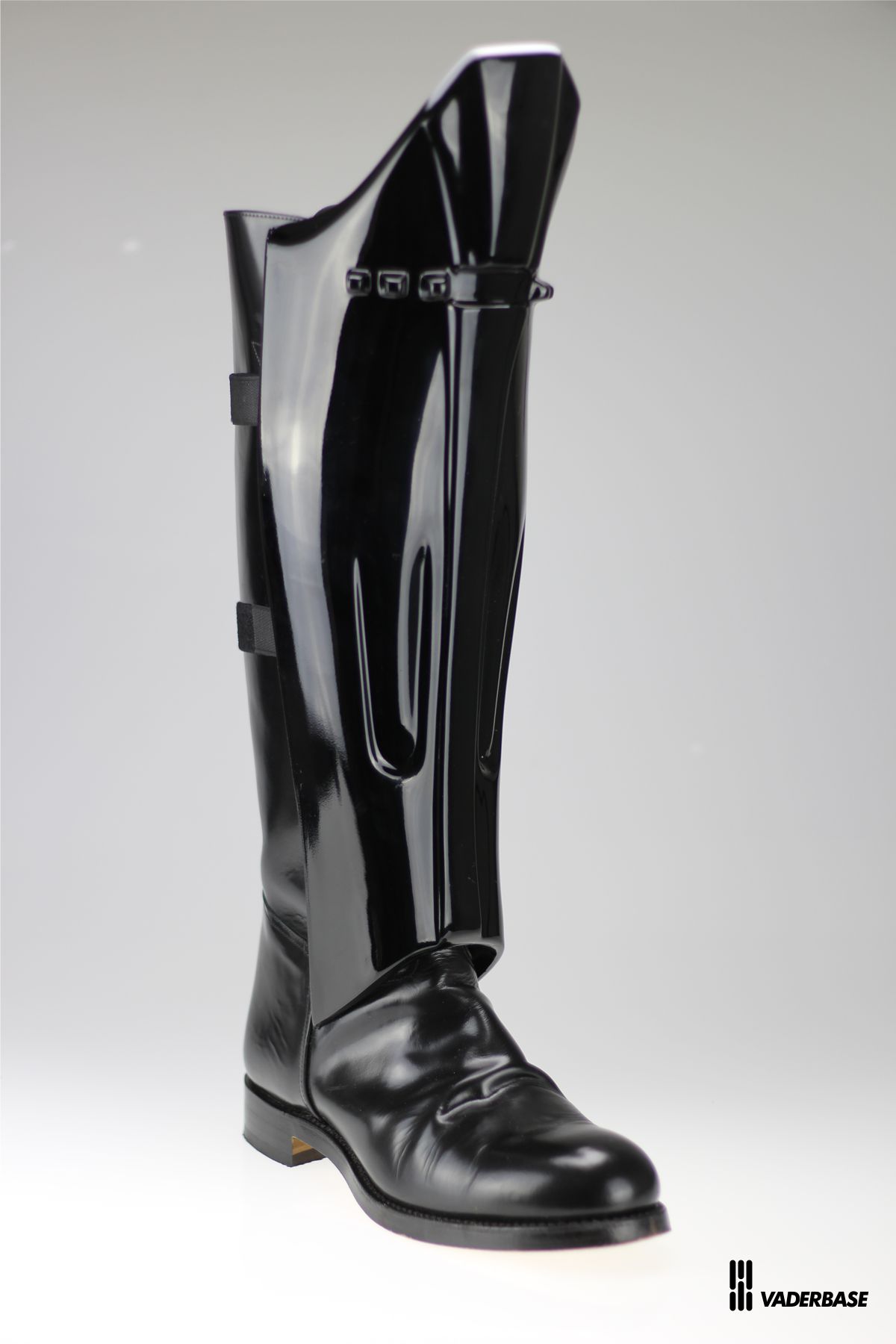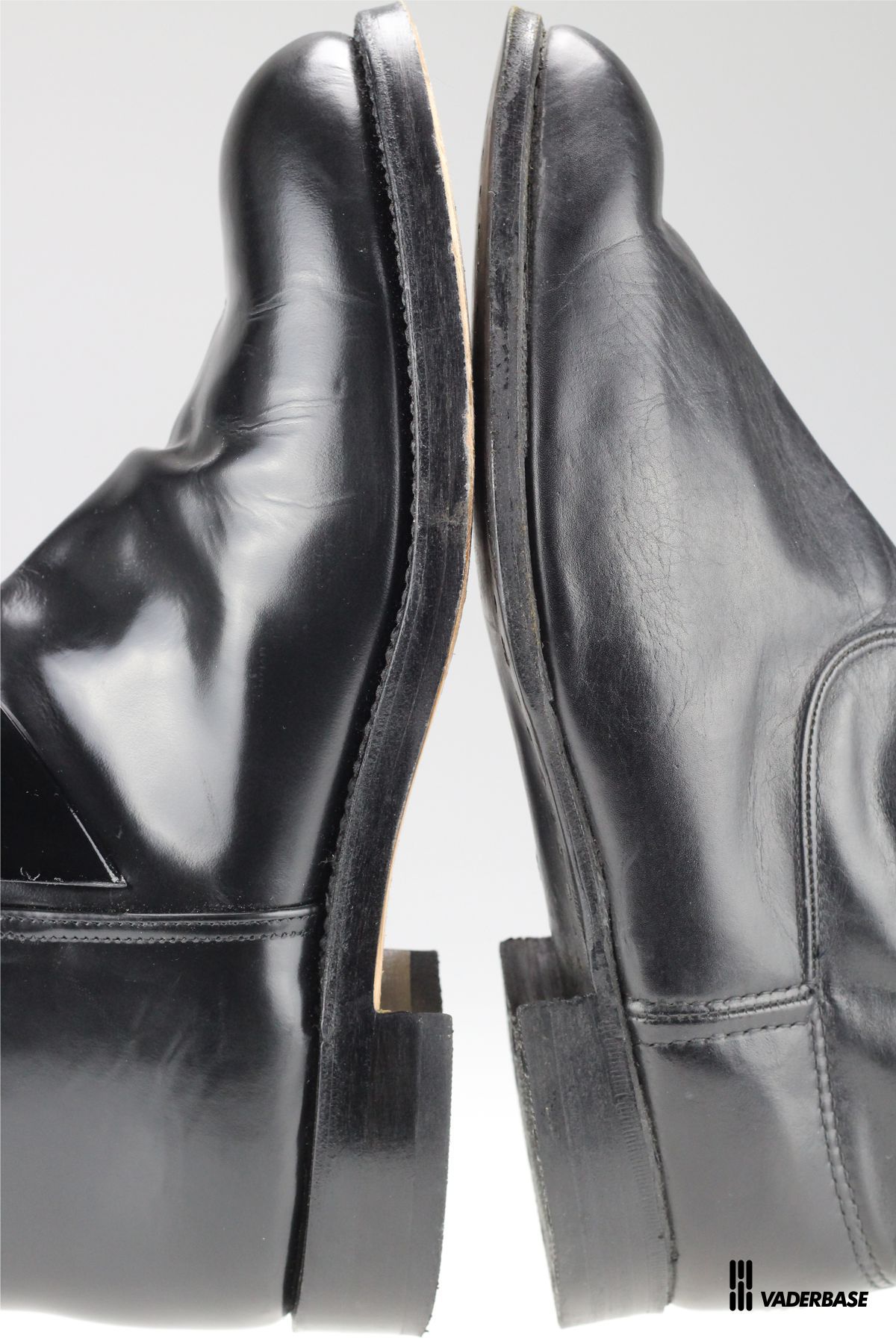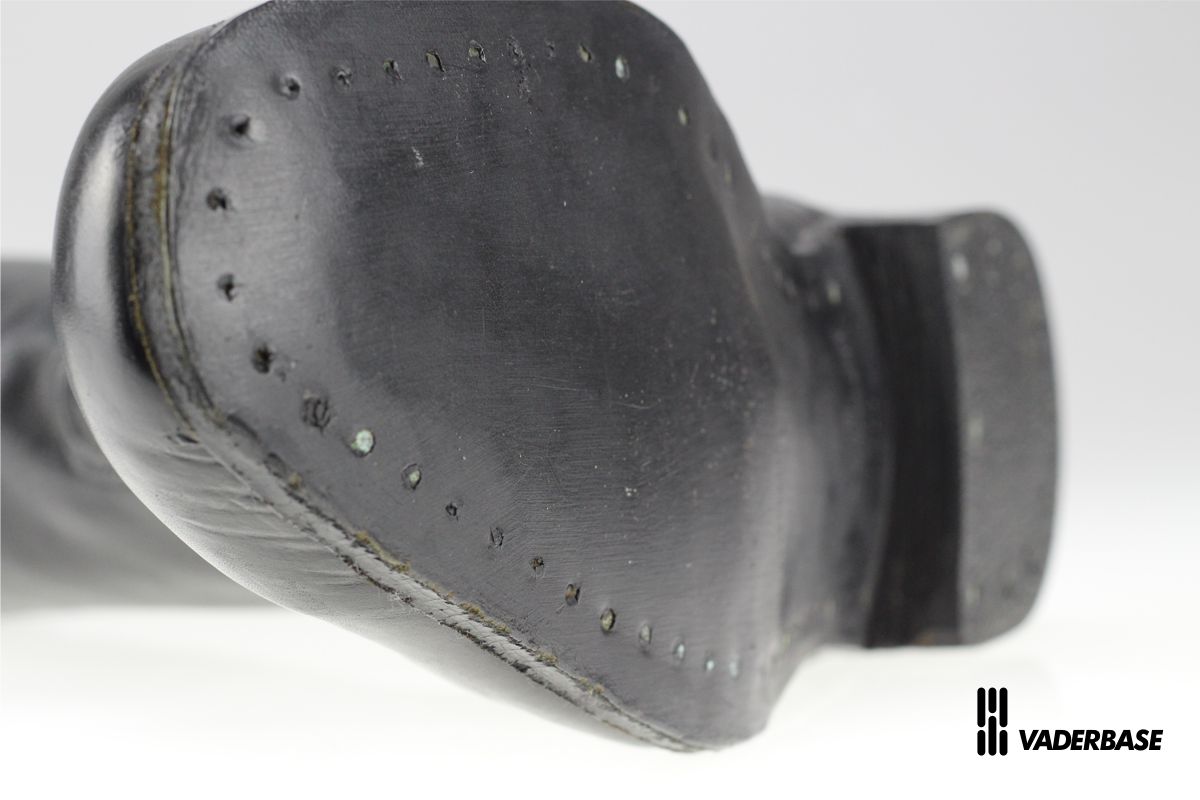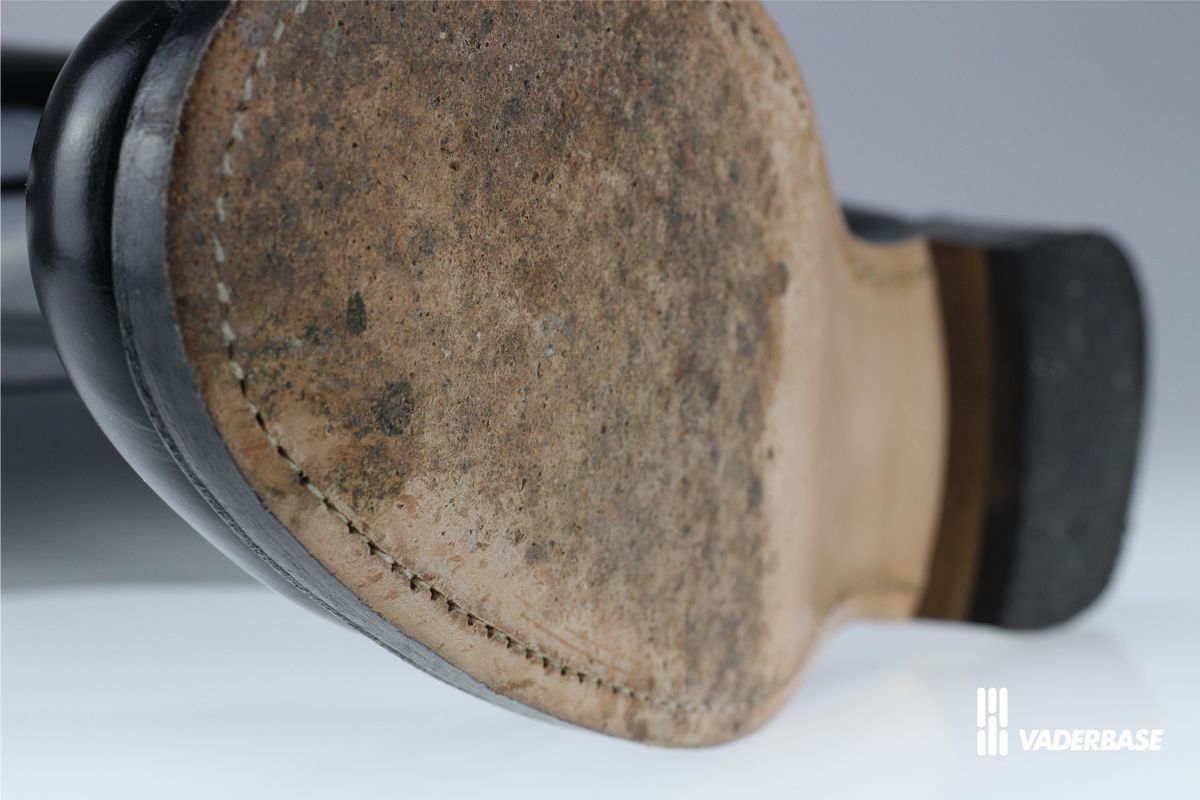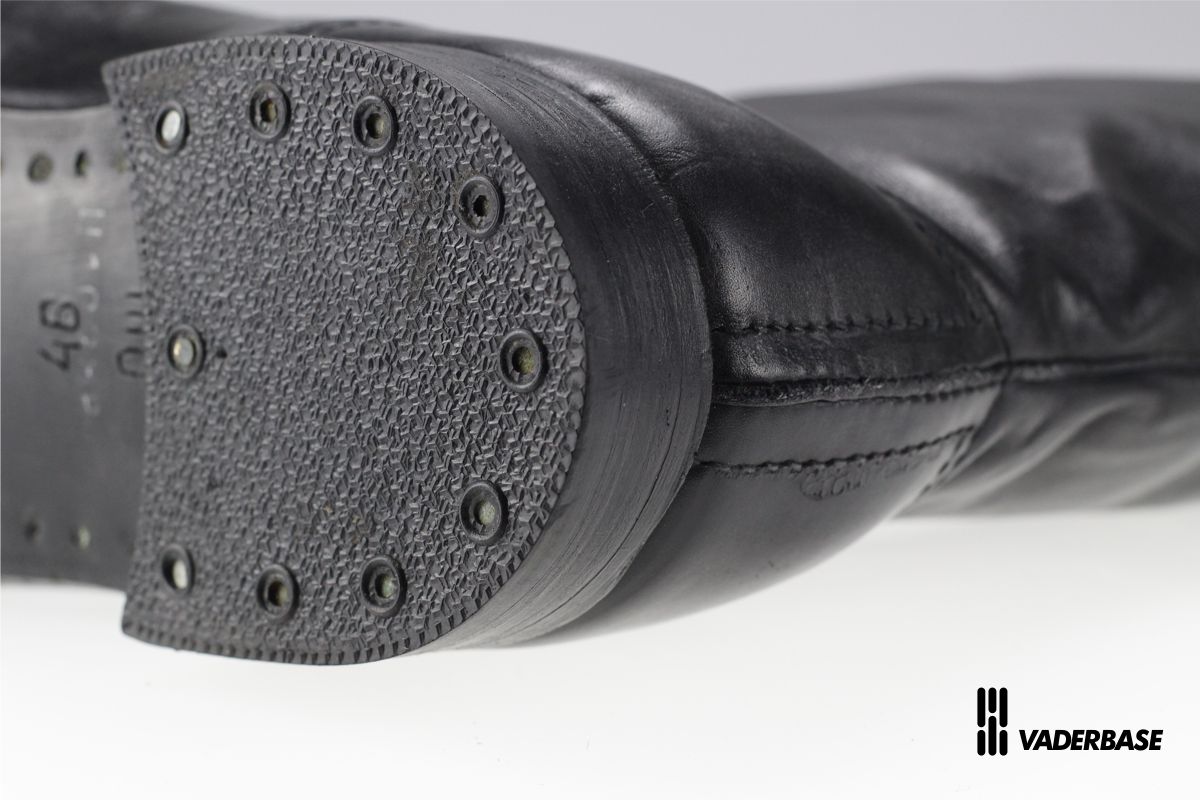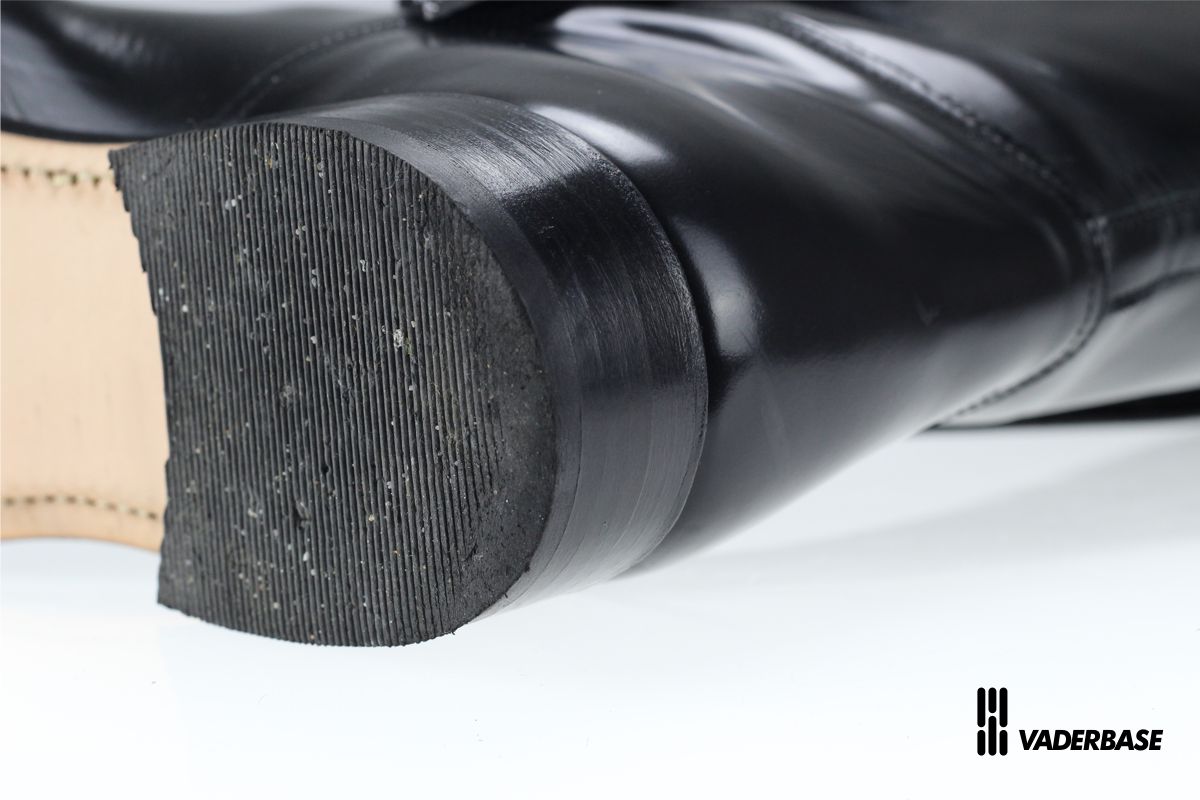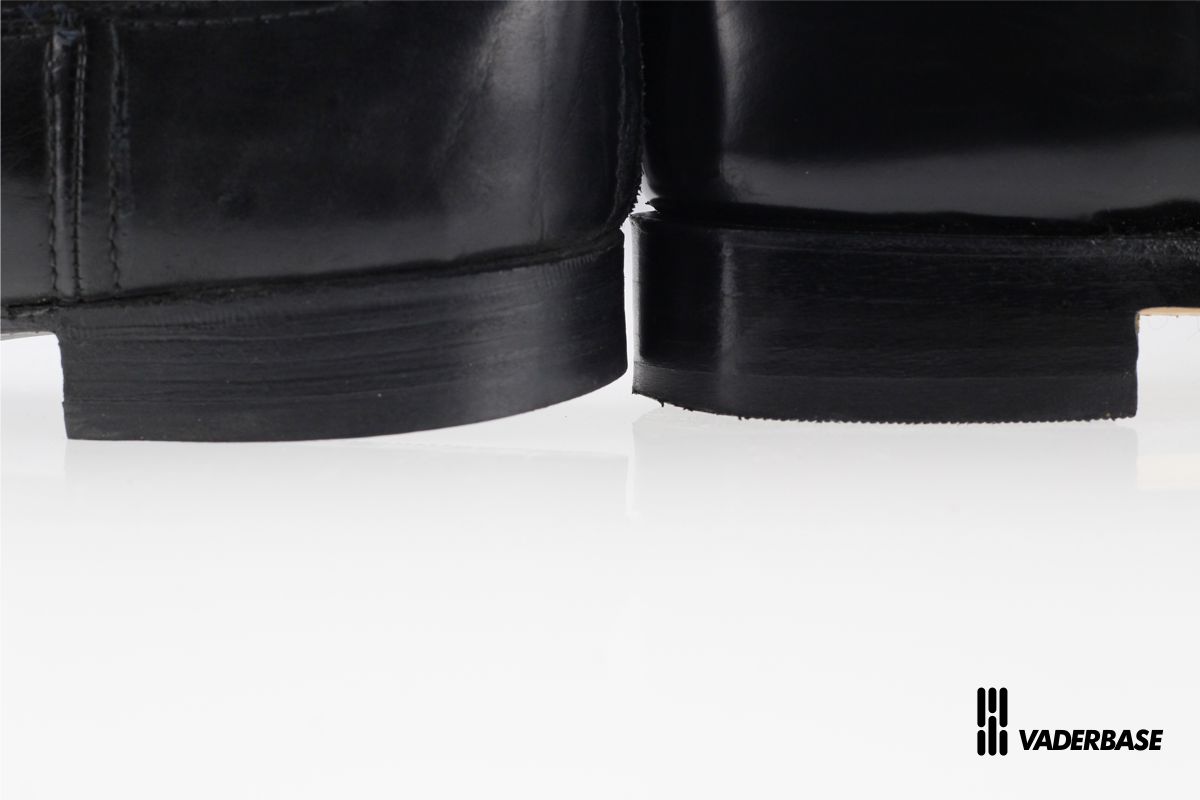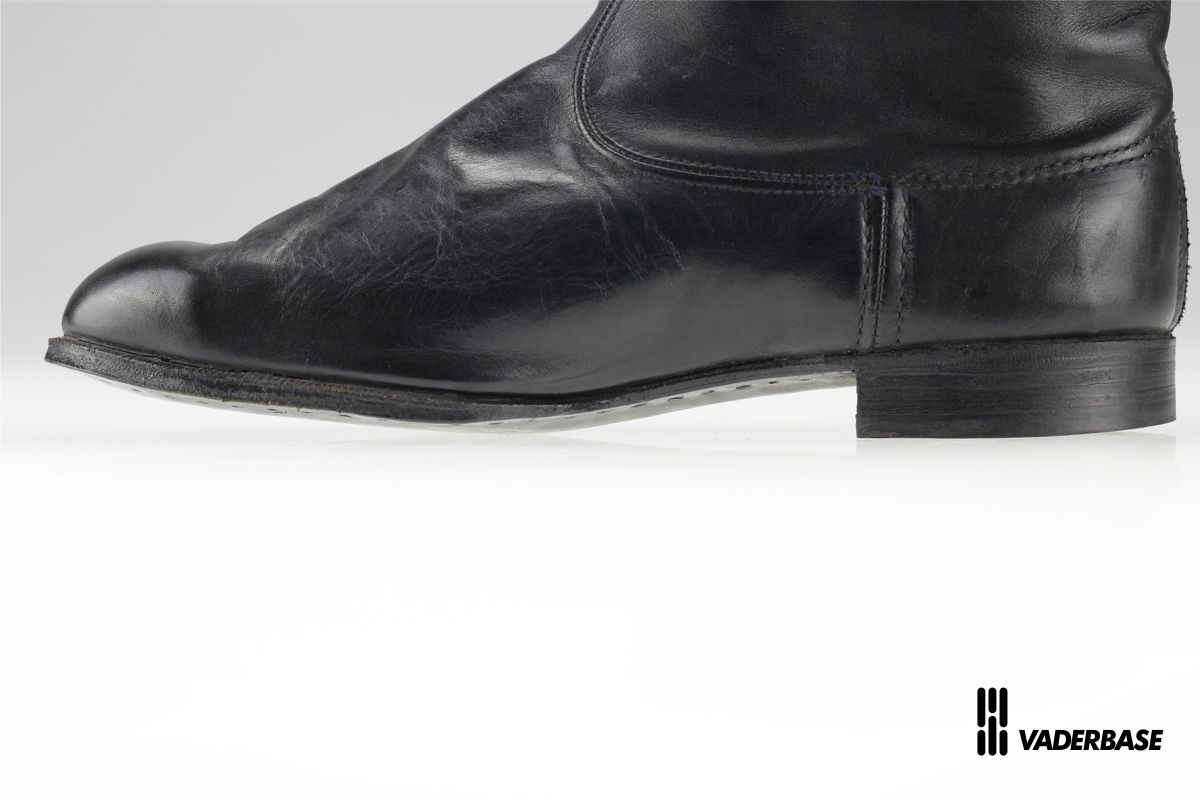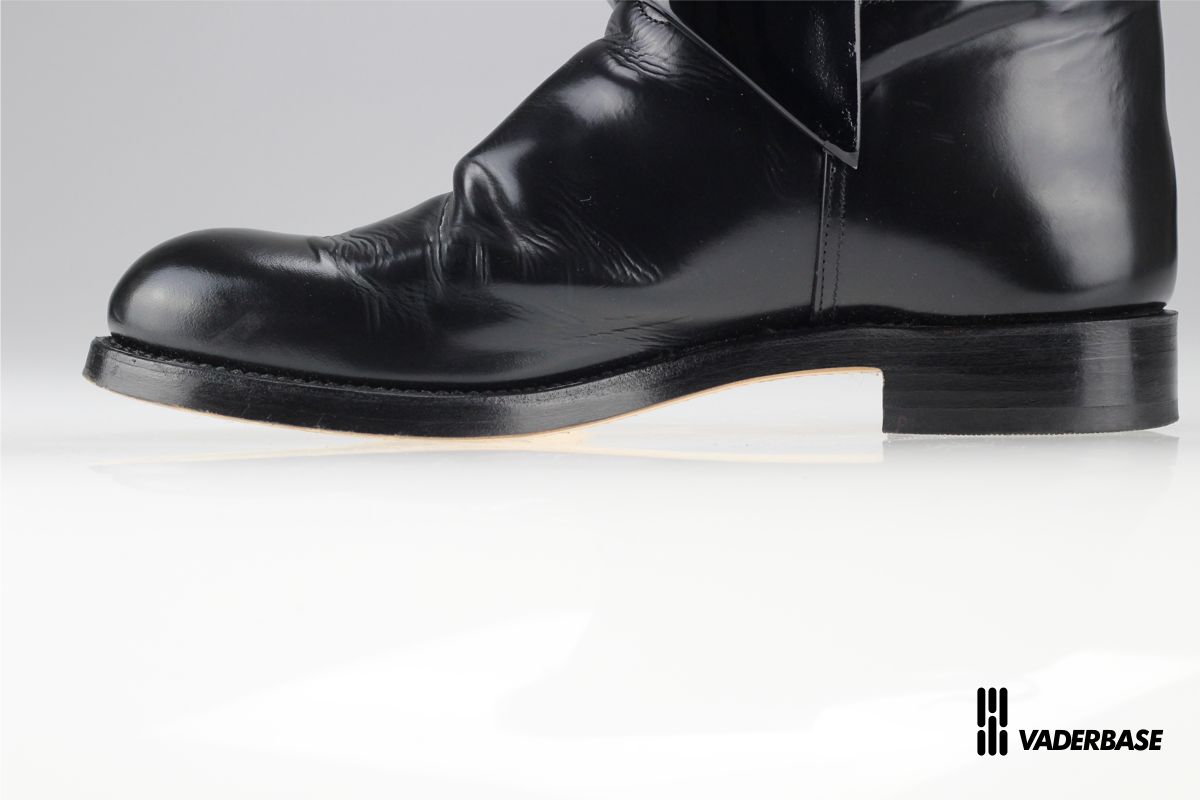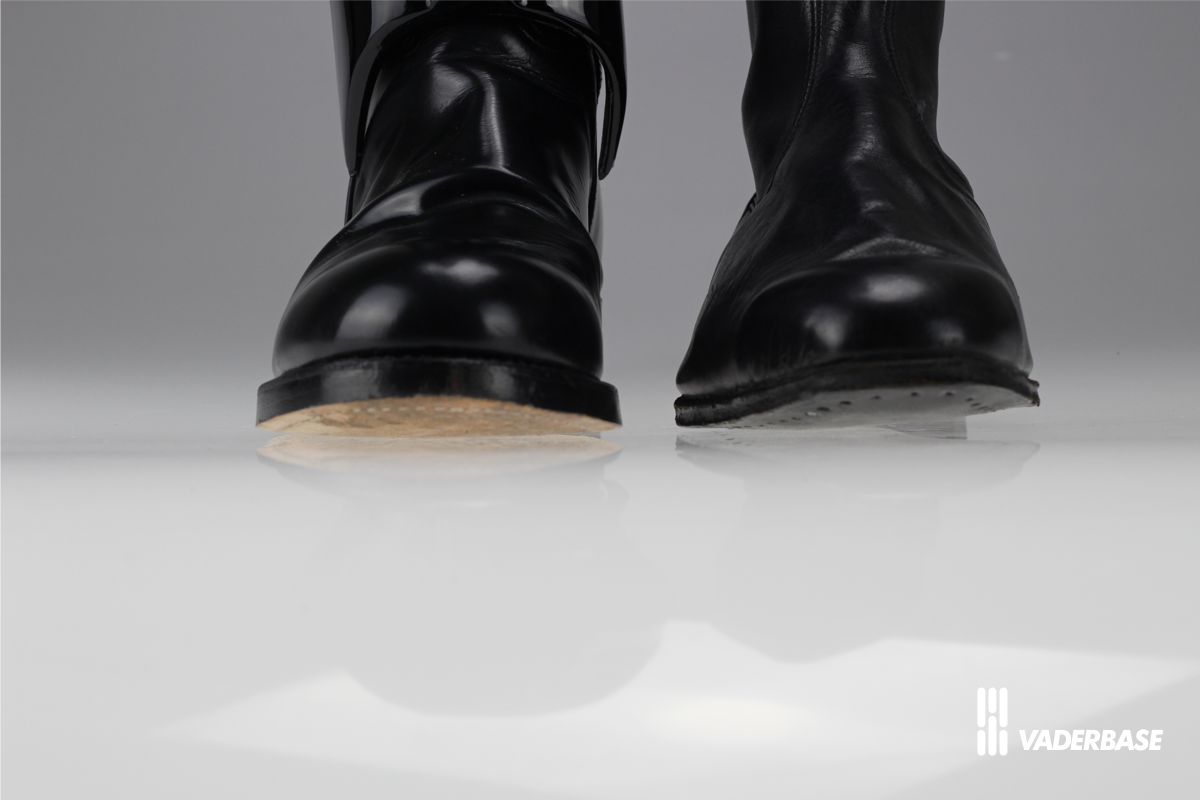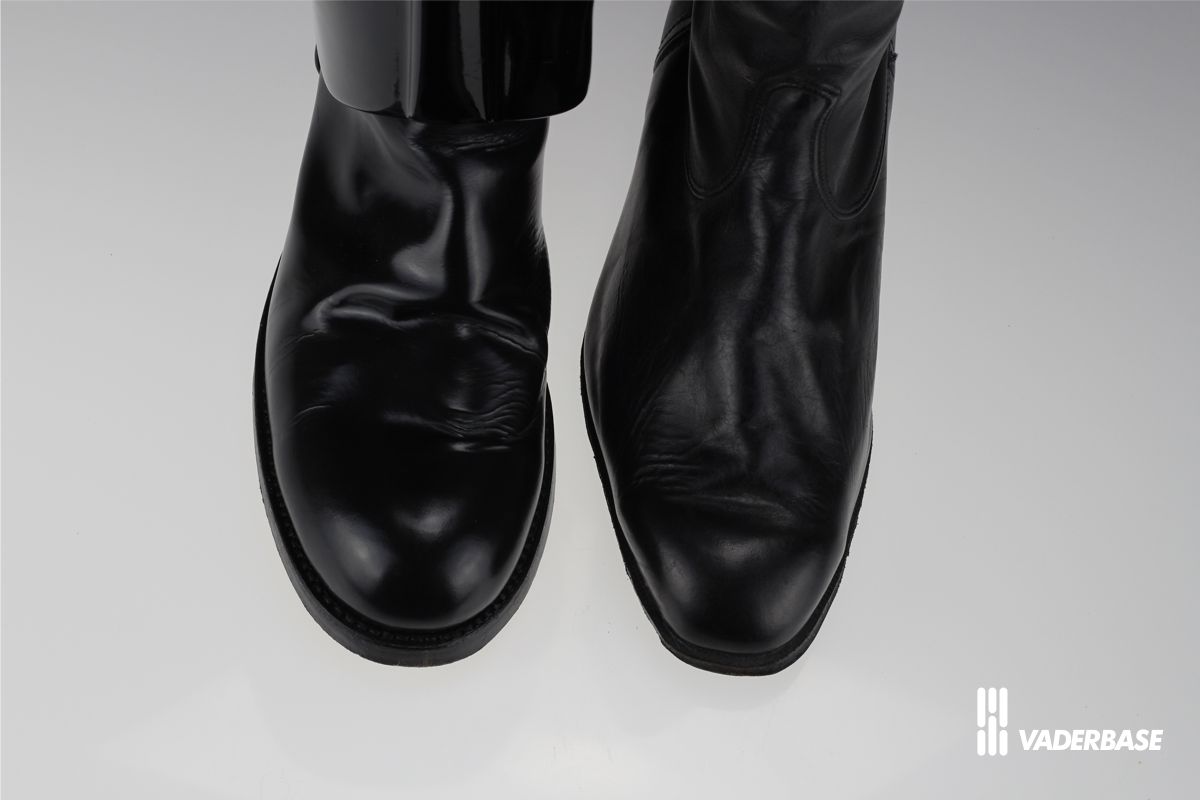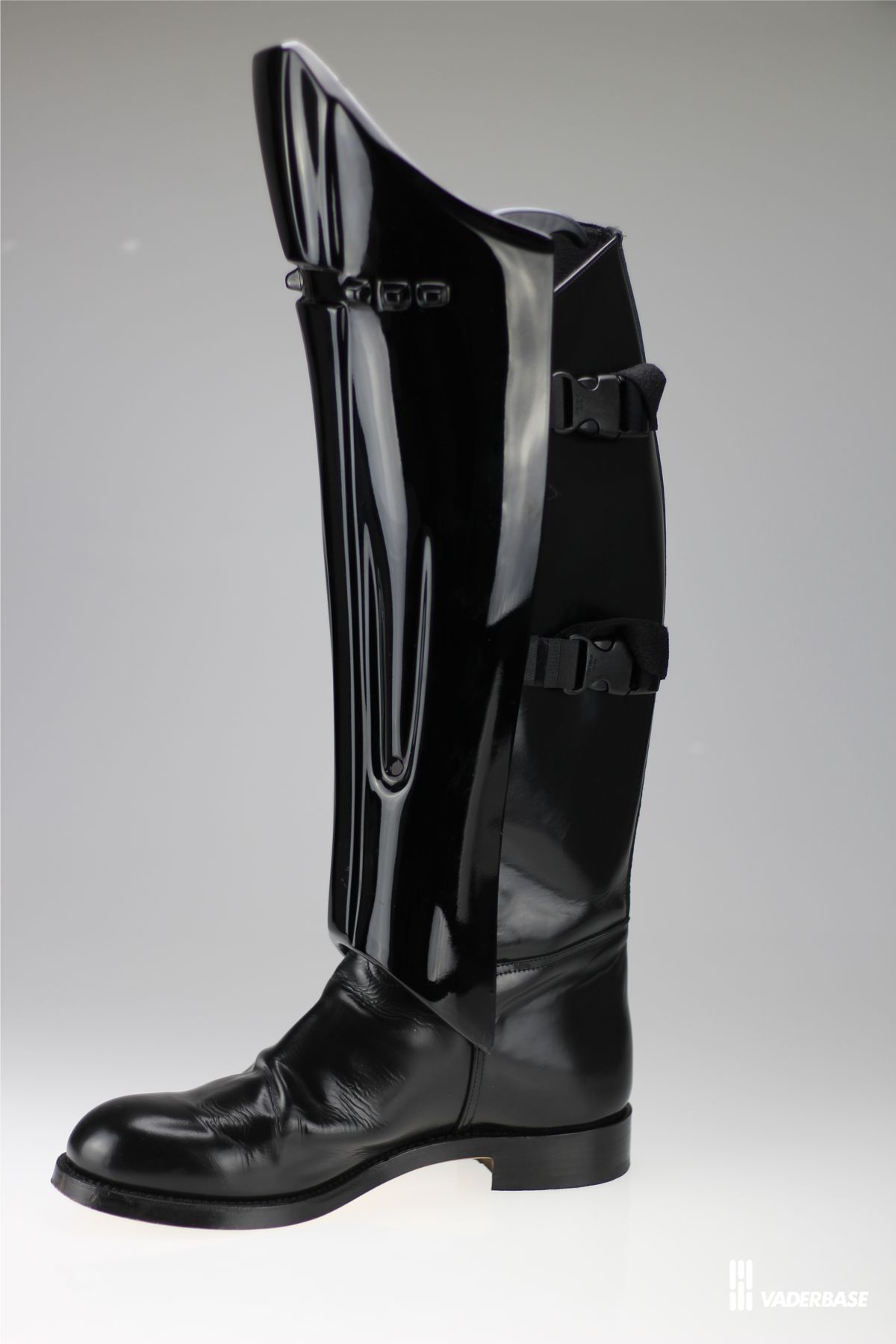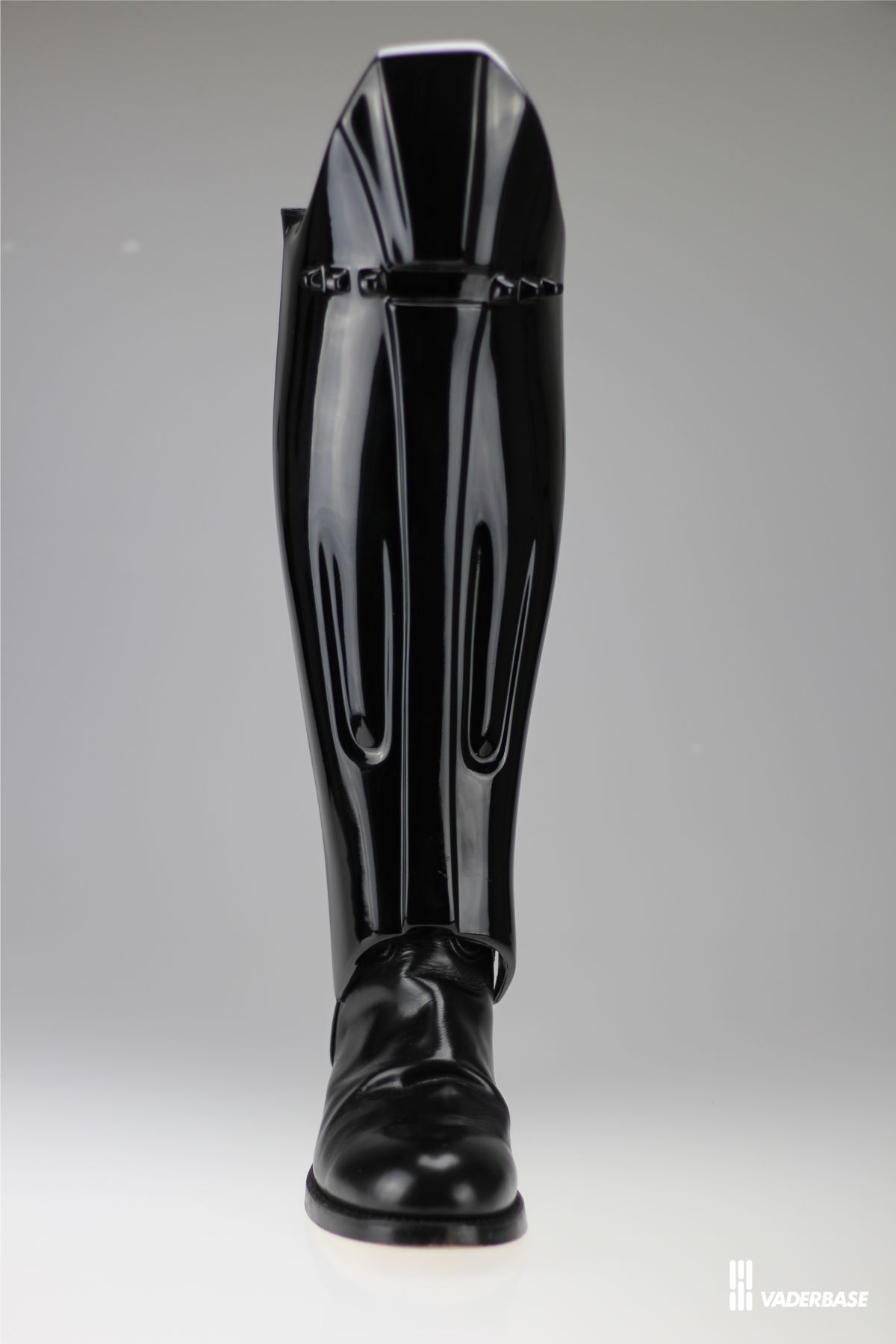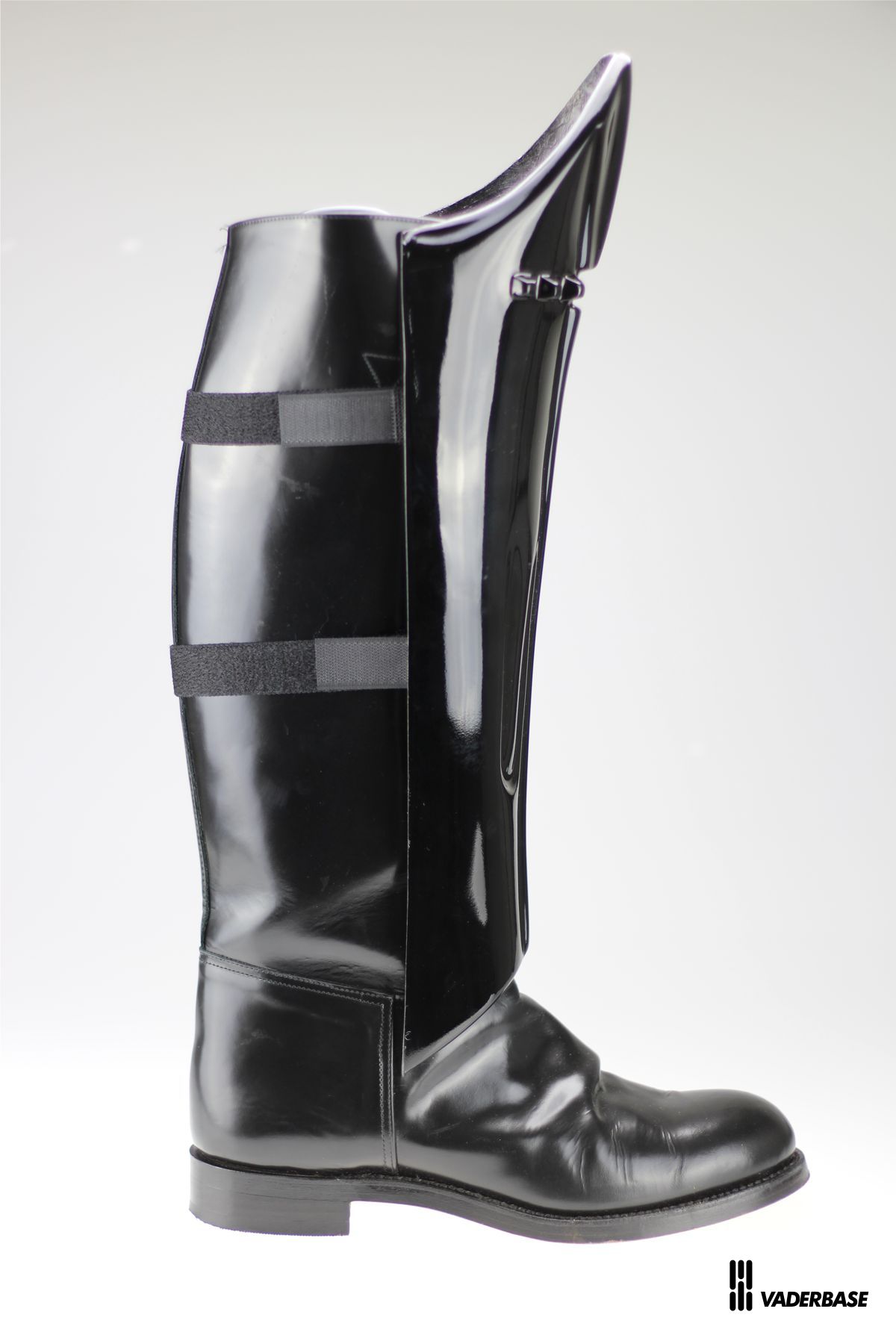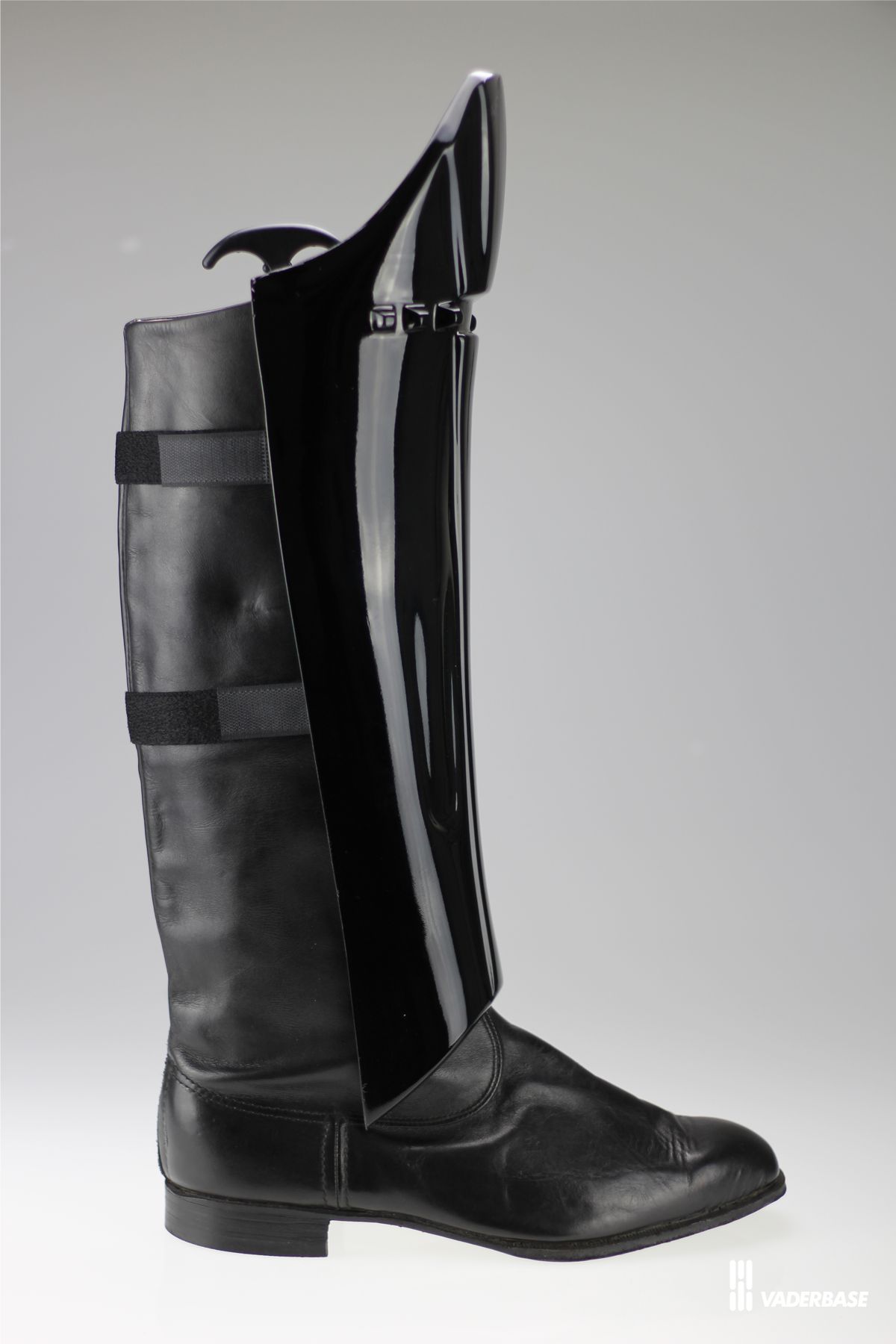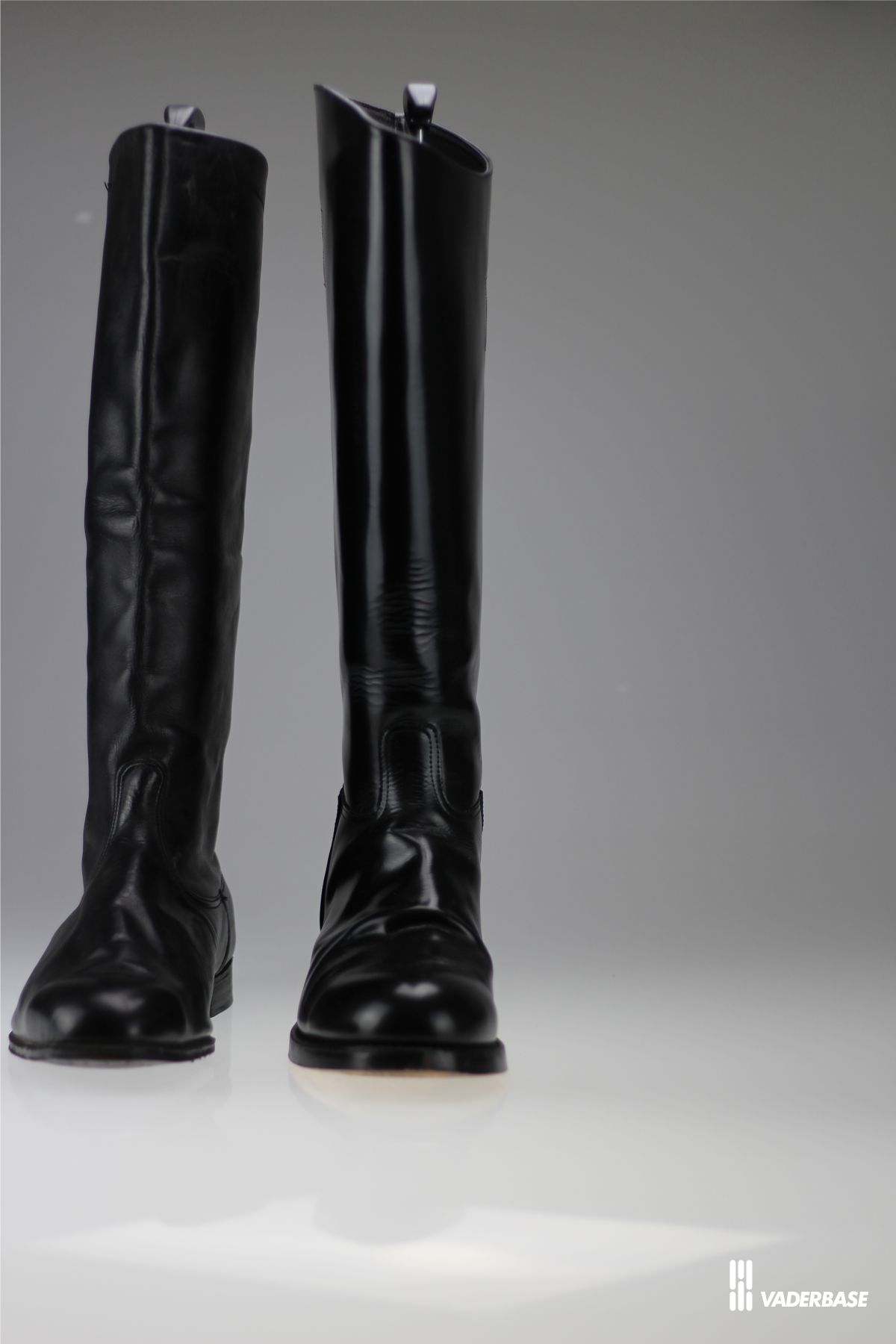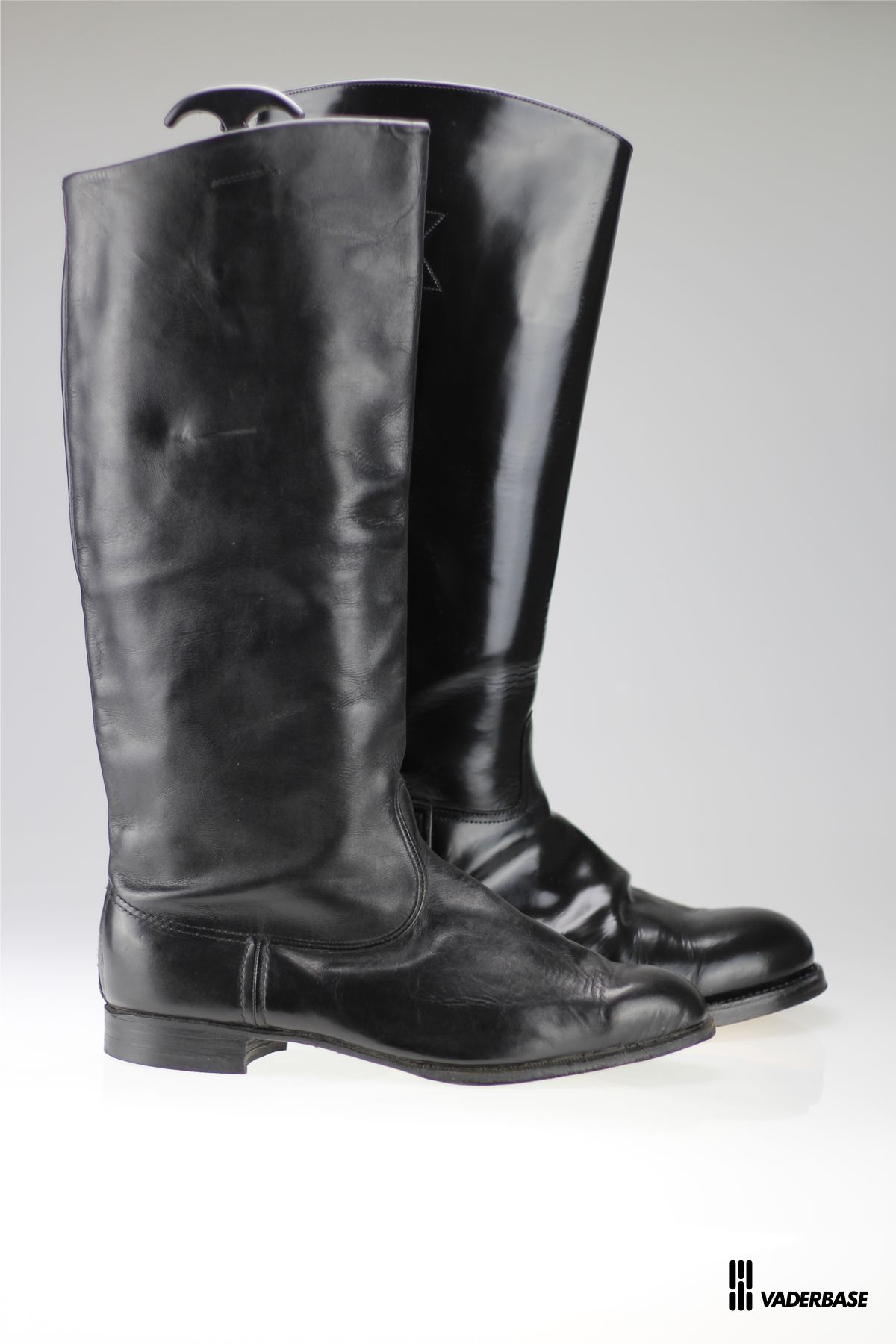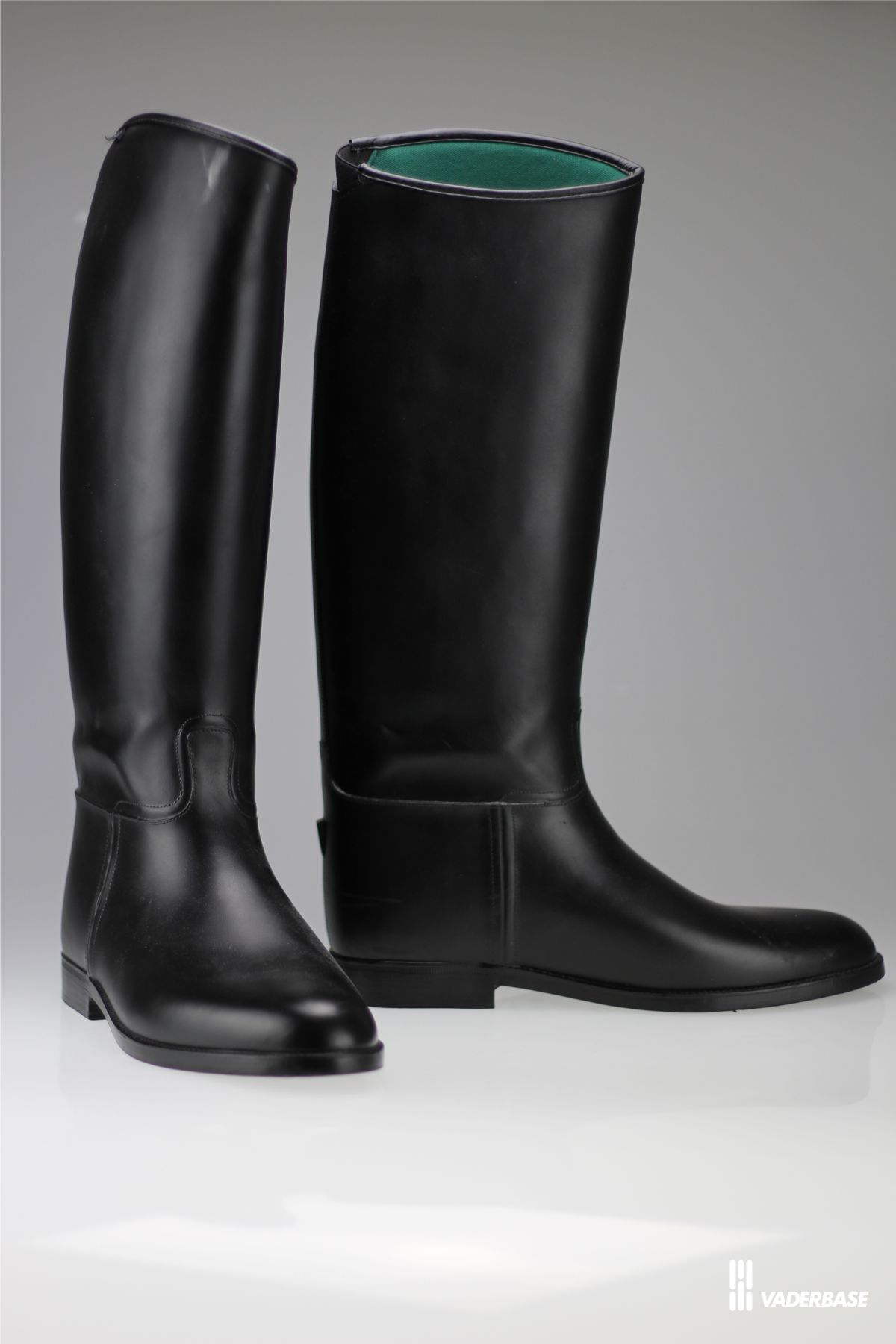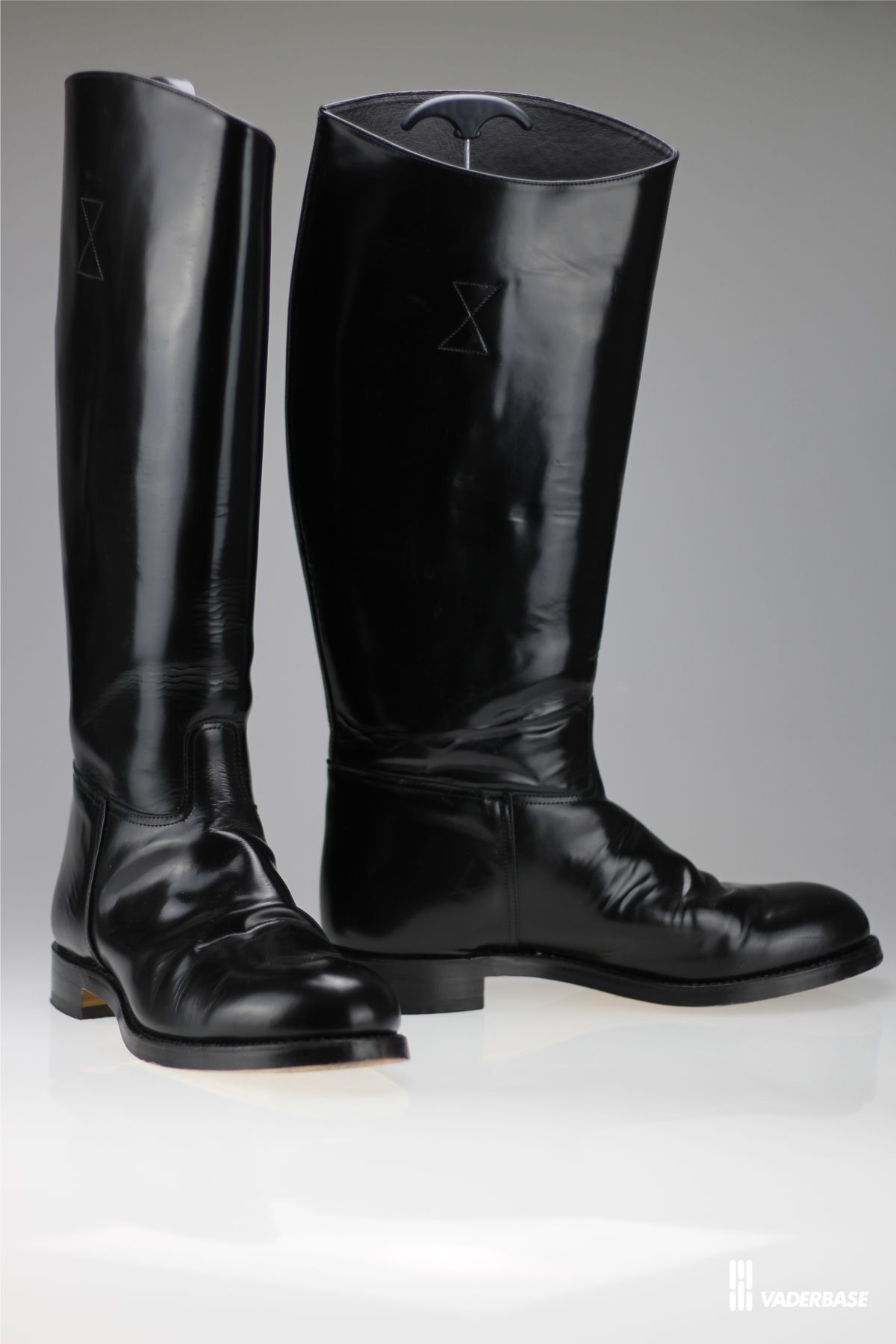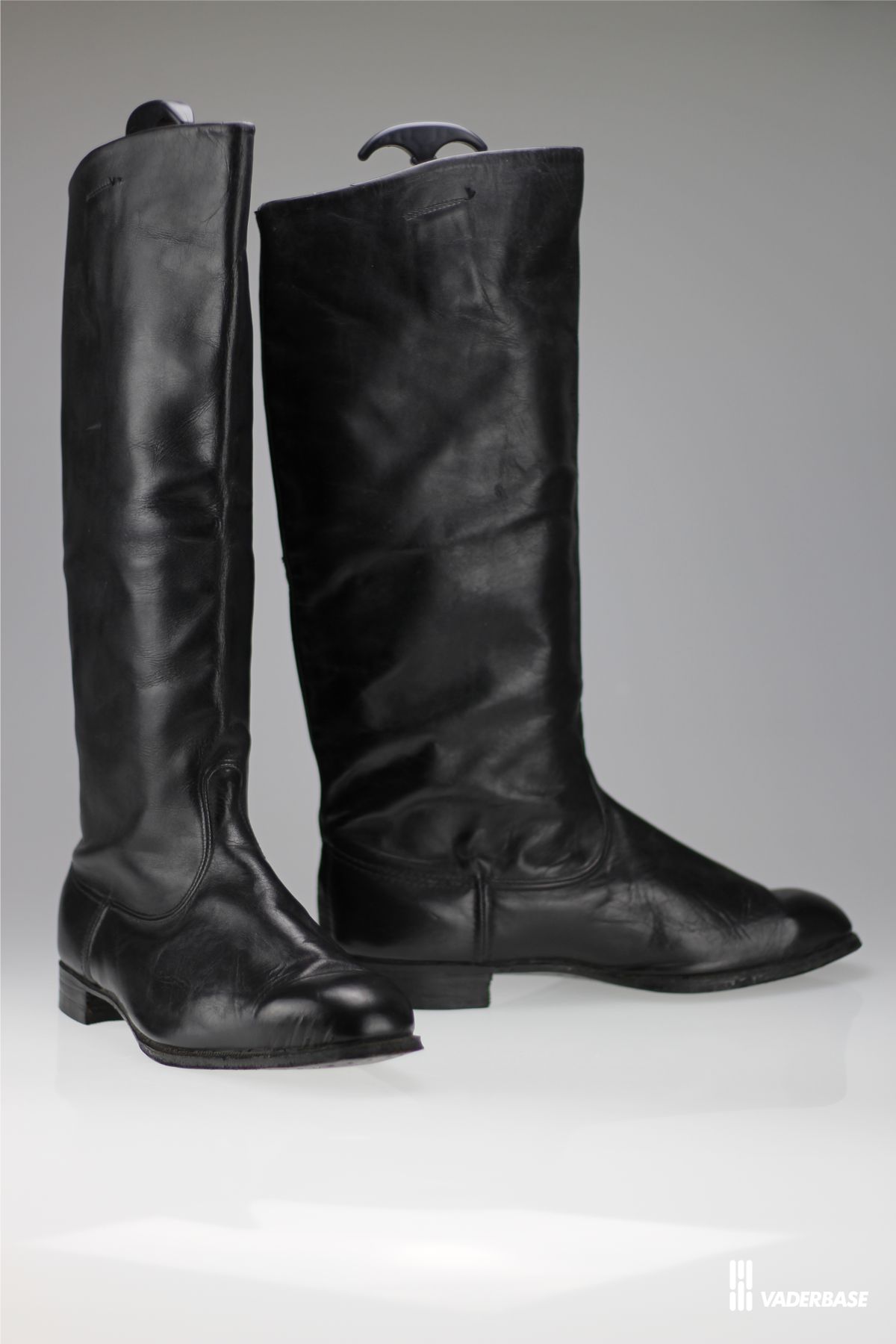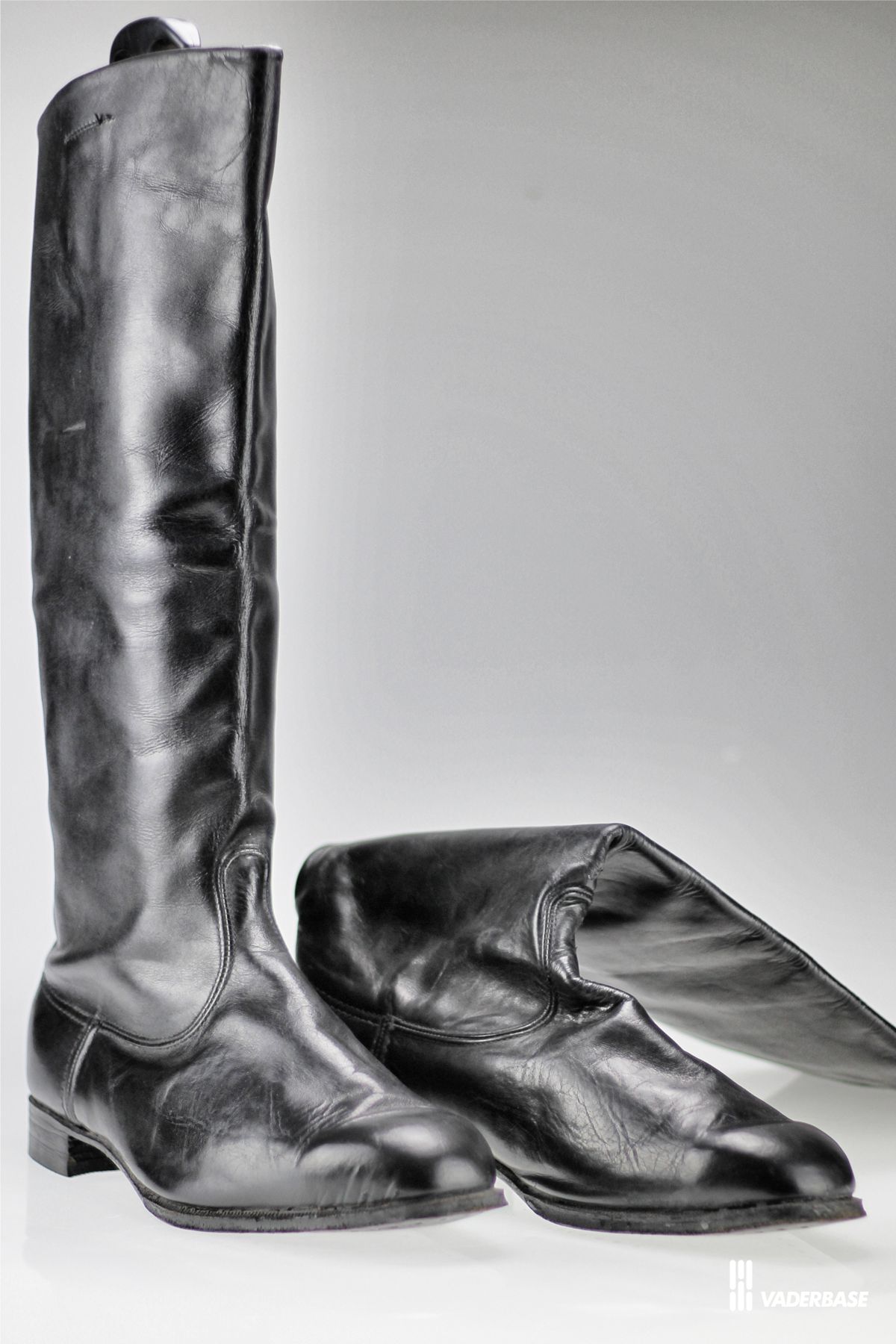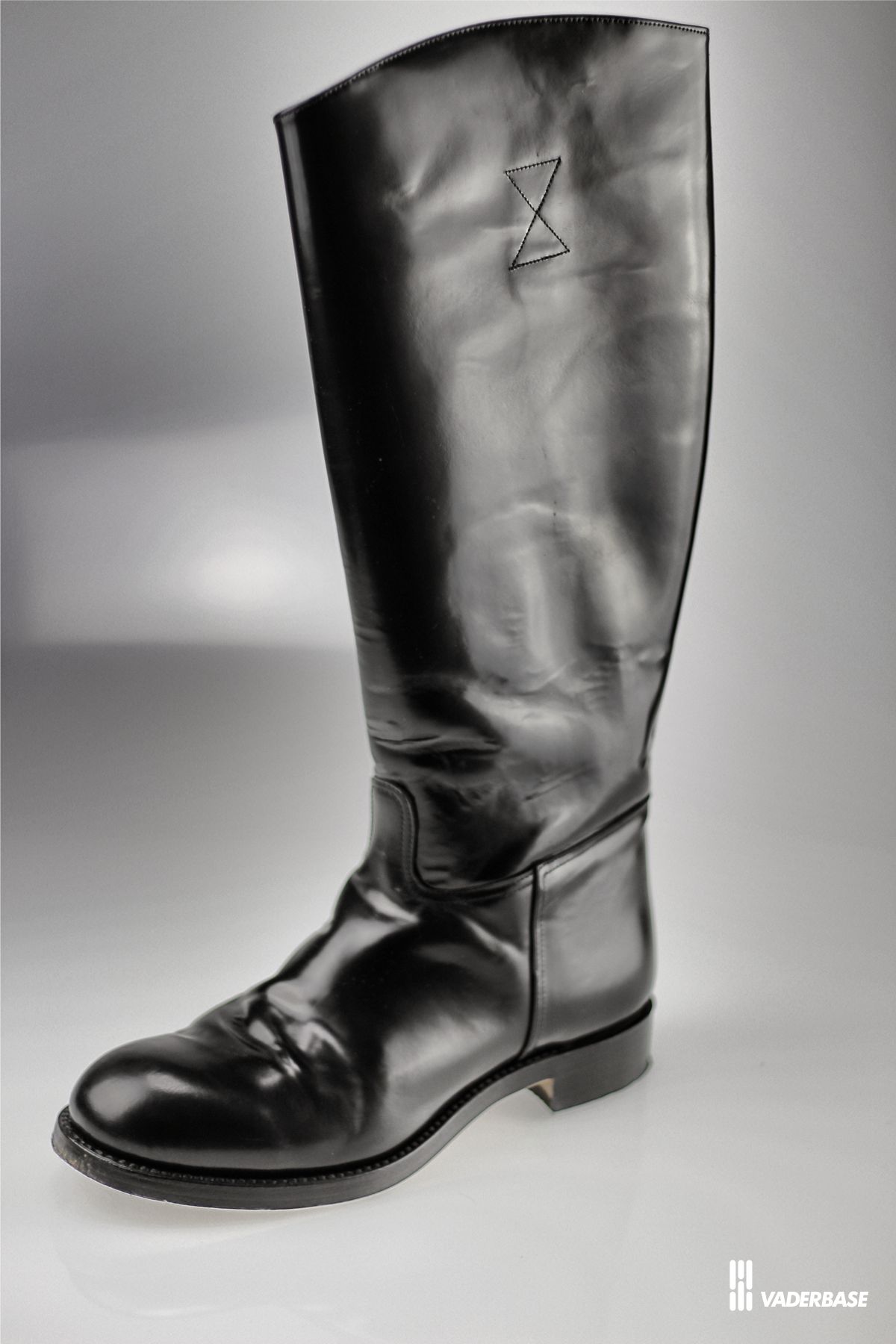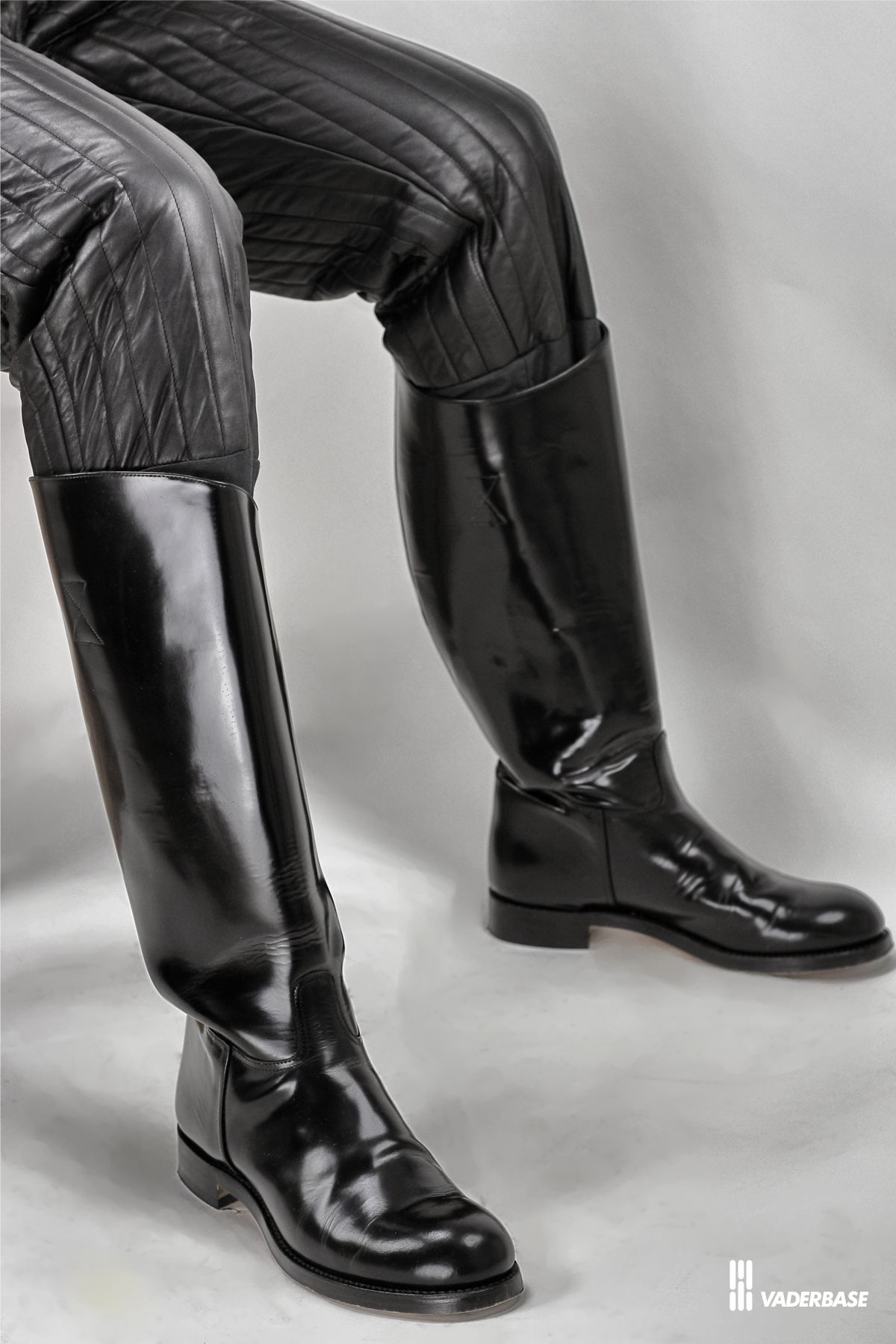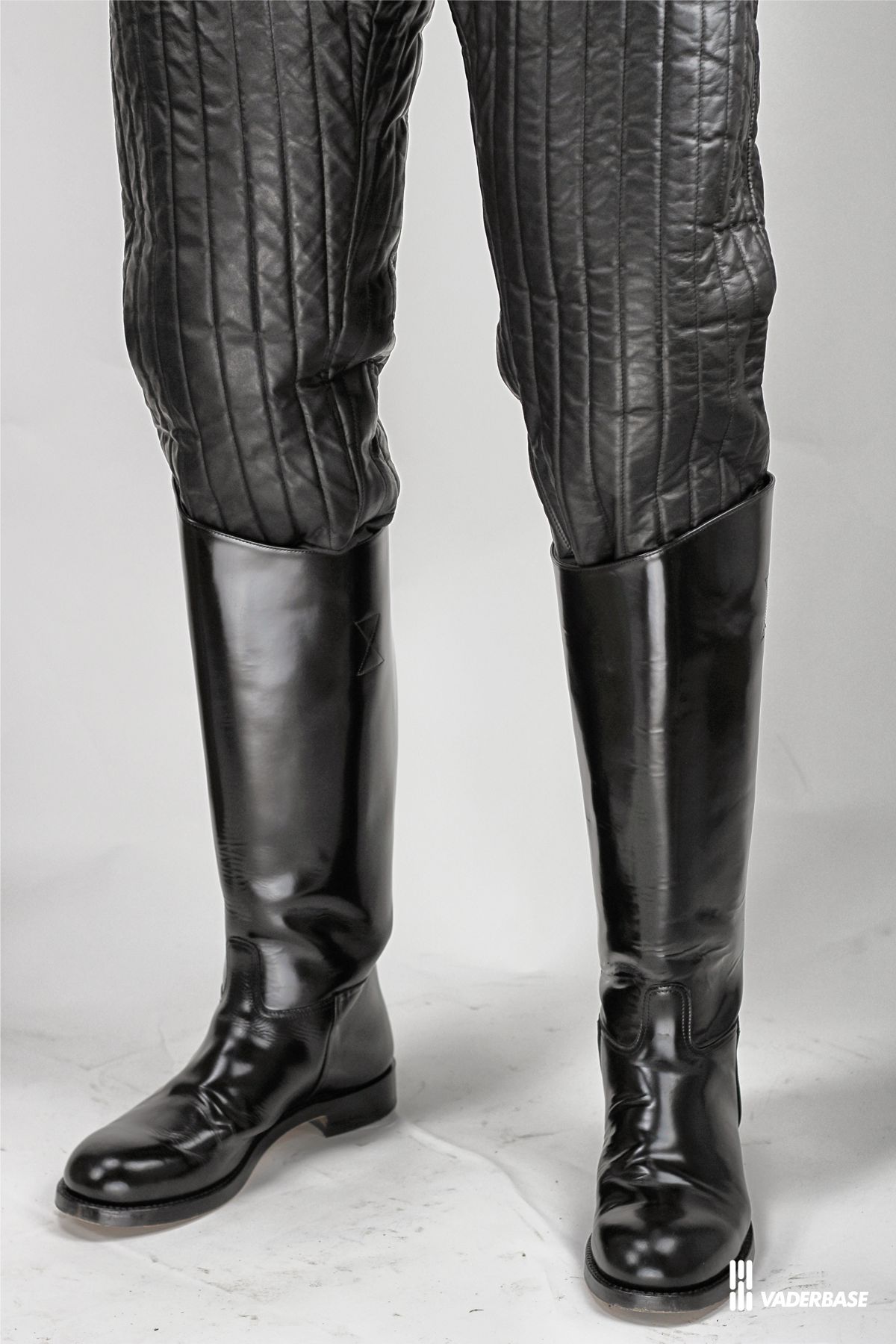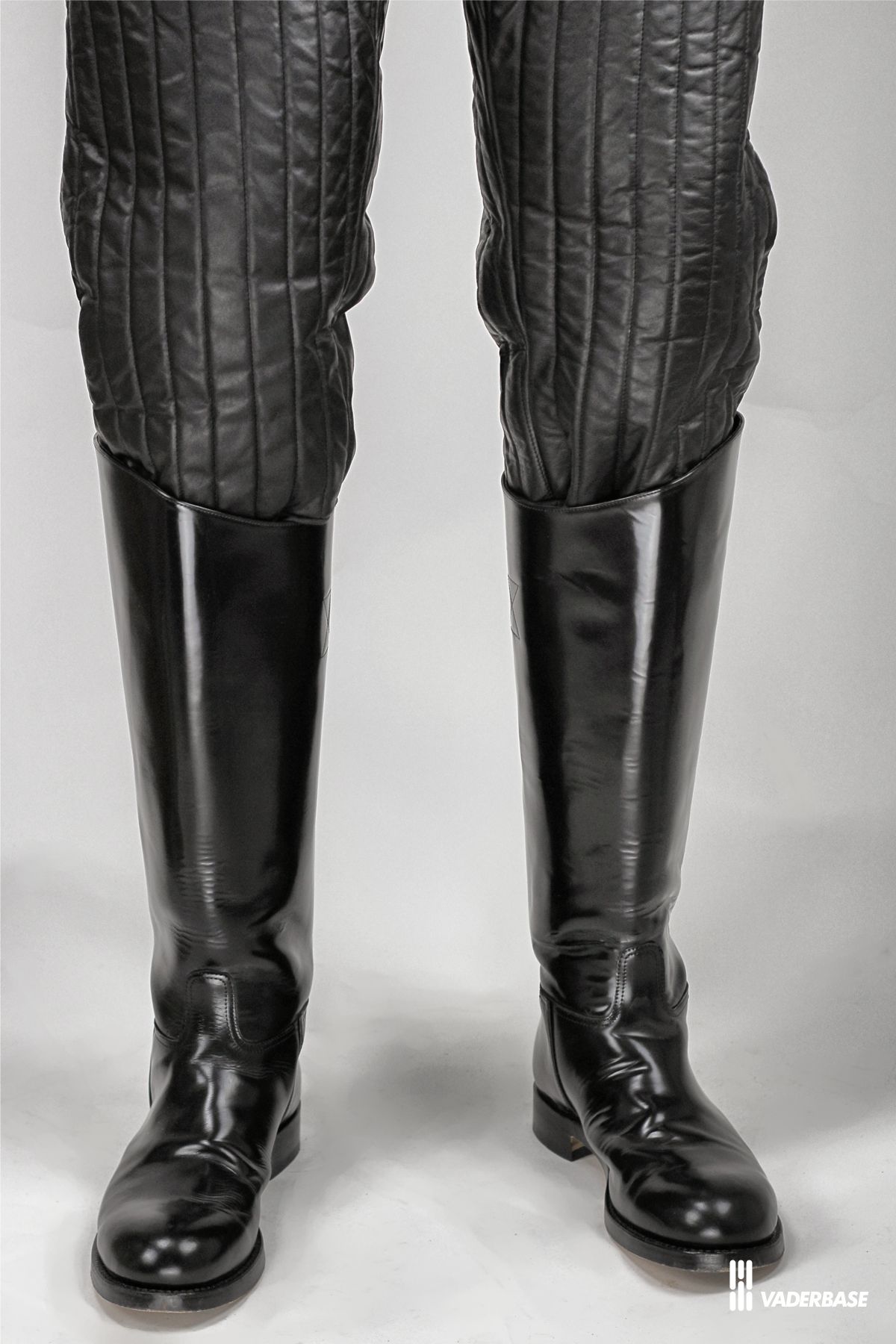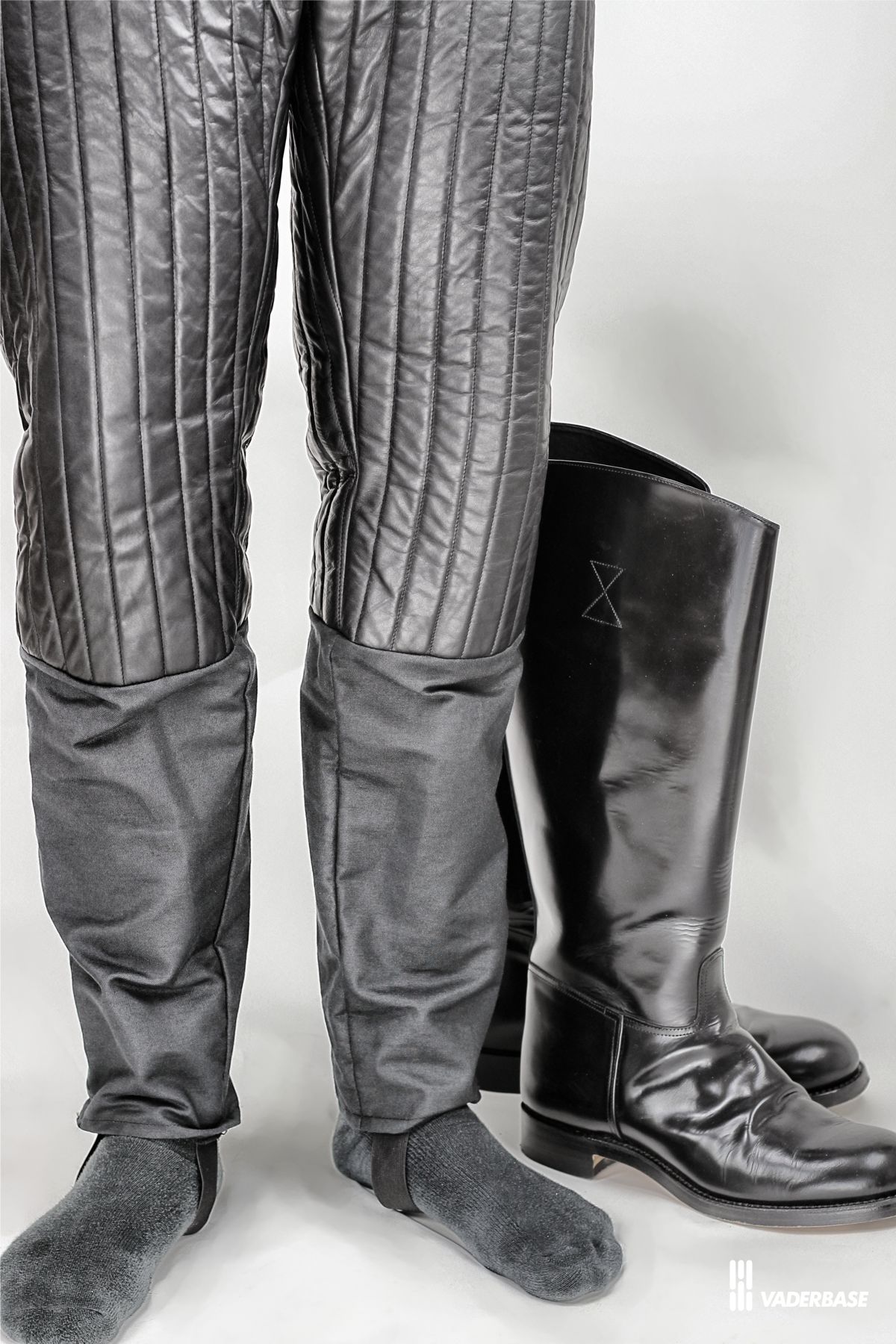 Laser-Zahnstocher
Dieses Laserschwert-Plastikschiebedings. Furchtbar. Wie gewollt und nicht gekonnt. Ein Laserschwert, das man in die Hande stecken könnte? Das wäre in Ordnung. Aber eine Pseudo-Action-Mechanik? Zur Zeit, als die Masters of the Universe zeigten, was "Action" im Wort Actionfigur wirklich bedeuten kann? Dann lieber gar kein Laserschwert... Uncanny Valley und Masahiro Mori hätten es gewußt.
Es hat von lauter Plastik ein Mäntlein um...
Hässlich. Sperrig. Unnütz. Dieser Mantel. Jawas wissen, was ich meine. Die bekamen später richtige Stoffmäntelchen, die salonfähig waren. Aber diese Plastiksteifen? Im Pimp-Style? Nee. :-) Und ohne Mantel erinnert der dürre Darth mich stark an eine nasse Katze.