Warum Vader?
Uncool. So wirkte der Bursche auf mich. Schlaksig, windelig, ein wenig tuntig mit diesen Stiefeln. Rocky Horror Picture Show in space. So ein Imperial Gunner sah noch einigermaßen cool aus. Besser wäre natürlich Robocop. Oder Captain Future. Aber Vader? Nee. Für einen optischen Eindruck musste die Actionfigur herhalten aus den 80er Jahren. Den Film konnte ich damals nur beim Nachbarsjungen einmal schauen auf VHS. Ja, VHS. Analoge Signale auf einem Magnetband. 576 Zeilen vertikal, 240 Zeilen horizontal (aber nicht so wirklich mit Pixelauflösung vergleichbar), dazu jede Menge Flimmern, Rauschen, Knistern und Flackern, da es sich um die Kopie einer Kopie einer Kopie handelte. Nicht so wie heute... volle HD-Auflösung auf Bluray mit knackscharfen, detaillierten Standbildern.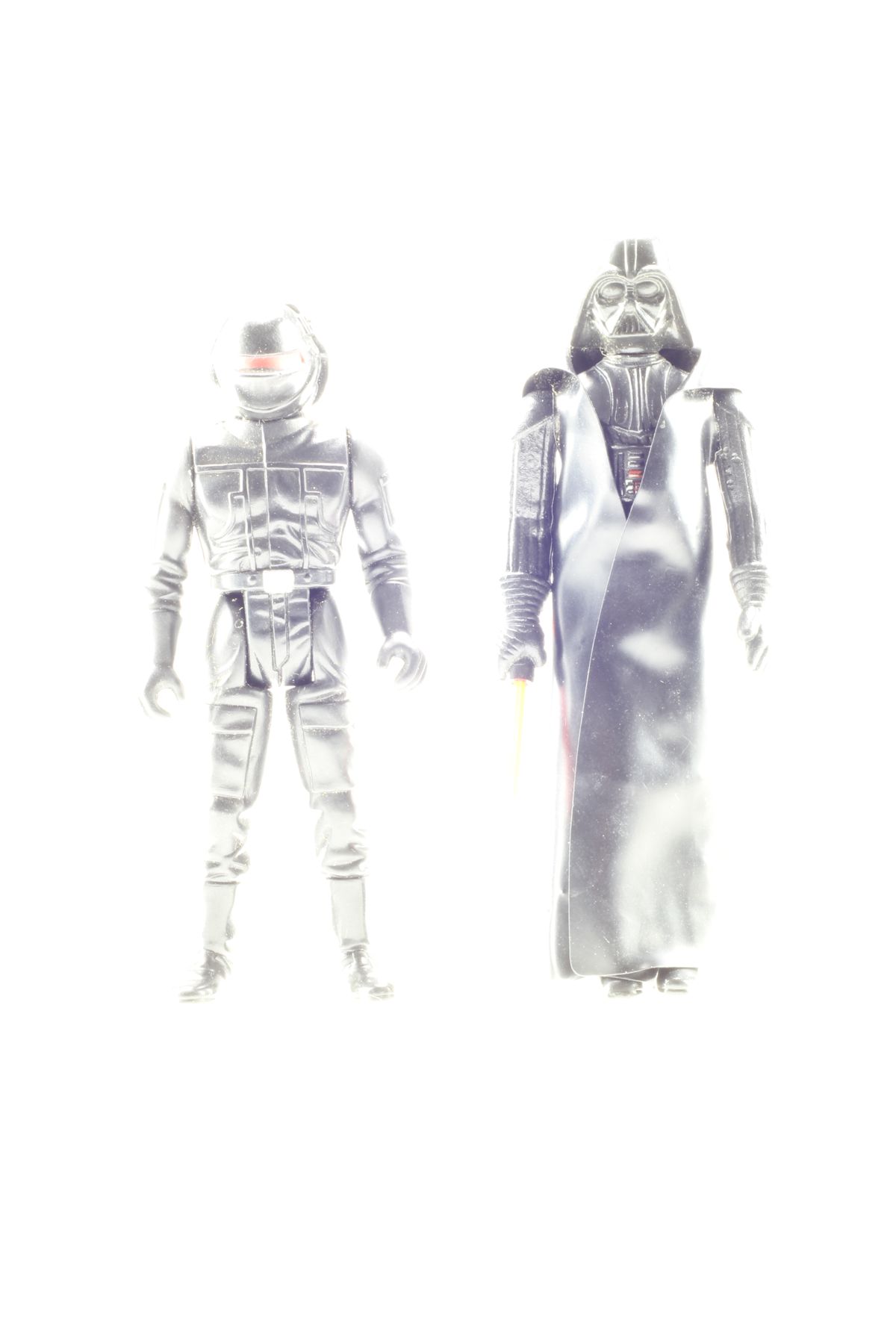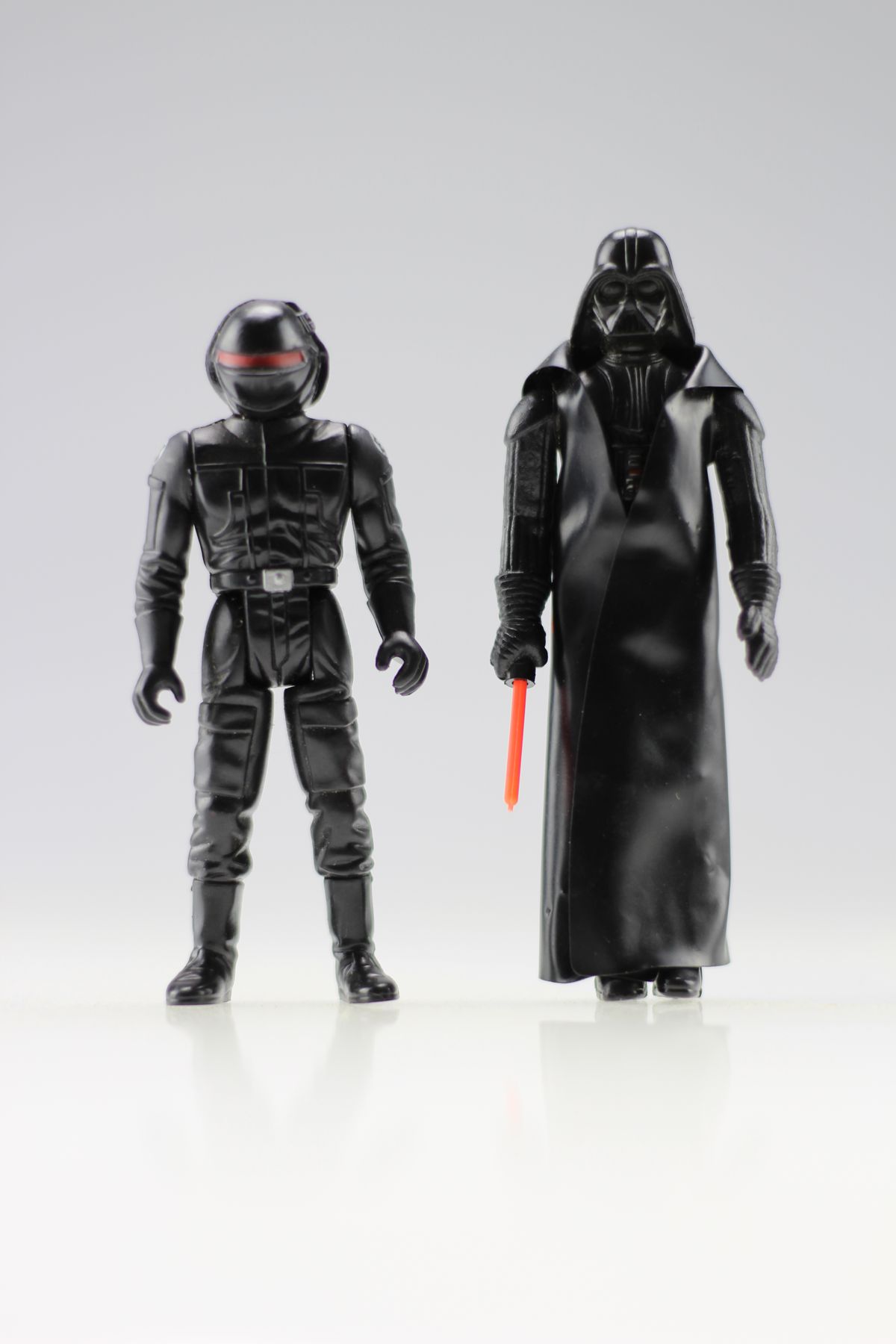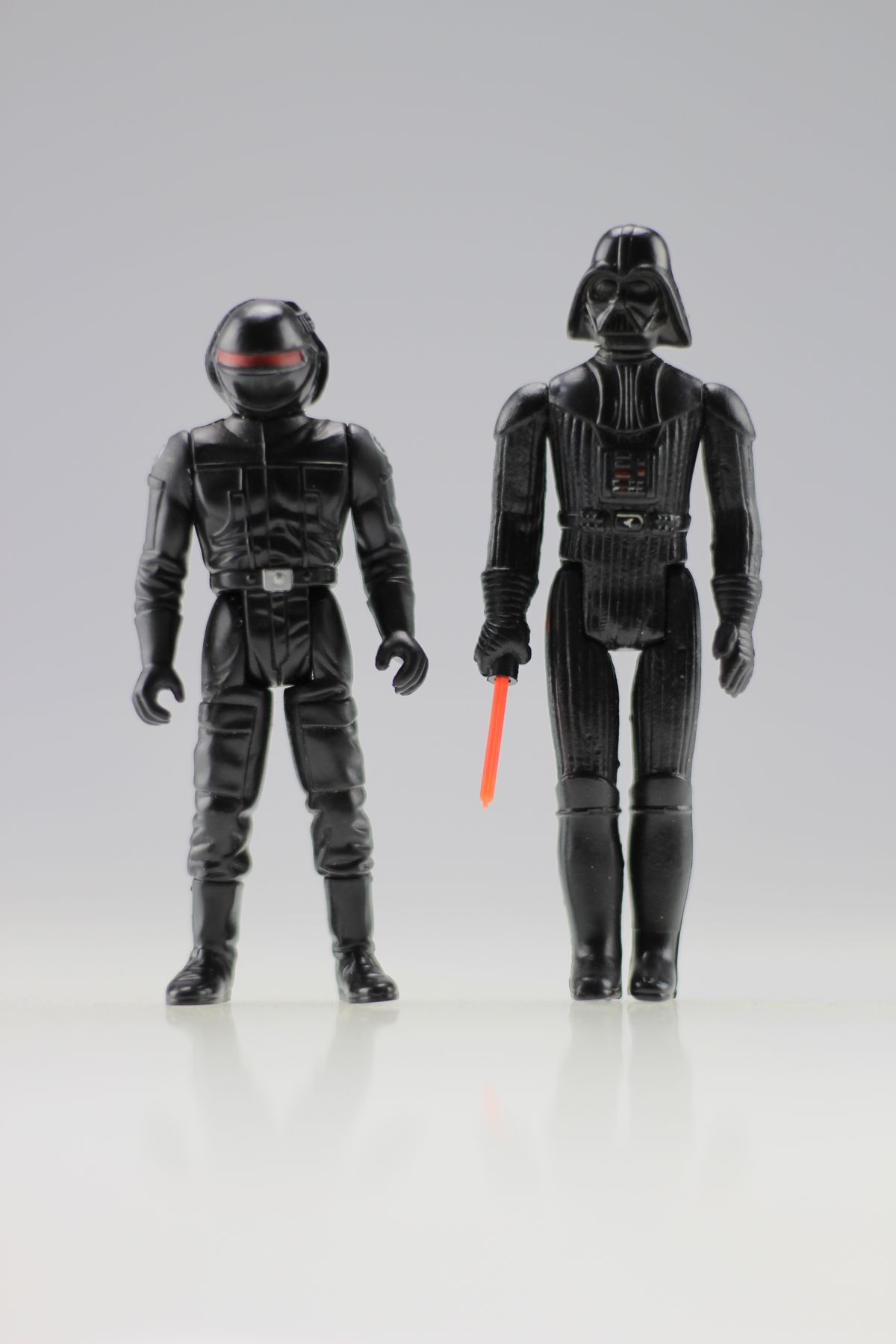 Laser-Zahnstocher
Dieses Laserschwert-Plastikschiebedings. Furchtbar. Wie gewollt und nicht gekonnt. Ein Laserschwert, das man in die Hande stecken könnte? Das wäre in Ordnung. Aber eine Pseudo-Action-Mechanik? Zur Zeit, als die Masters of the Universe zeigten, was "Action" im Wort Actionfigur wirklich bedeuten kann? Dann lieber gar kein Laserschwert... Uncanny Valley und Masahiro Mori hätten es gewußt.
Es hat von lauter Plastik ein Mäntlein um...
Hässlich. Sperrig. Unnütz. Dieser Mantel. Jawas wissen, was ich meine. Die bekamen später richtige Stoffmäntelchen, die salonfähig waren. Aber diese Plastiksteifen? Im Pimp-Style? Nee. :-) Und ohne Mantel erinnert der dürre Darth mich stark an eine nasse Katze.